THE GOAL
Get more subscribers
THE STRAIGHT LINE THINKING
Product – streaming movies and TV shows
Strategy – real-time bidding, dynamic campaigns, creative program approaches
THE RESULTS
Conversions up 7x
DIRECTV offered Yaveo in conjunction with partners including broadcast giant Univision Communications and Viacom. The service is aimed at U.S. Hispanic consumers with pricing set at $7.99 per month, with the first month free. The over-the-top service offers access to hundreds of movies, TV shows, and sports, including popular Univision telenovas. Yaveo includes TV show and movies from studios and networks including Univision's suite of networks, beIN sports en Español, and others. The OTT package doesn't require a satellite TV subscription or contract.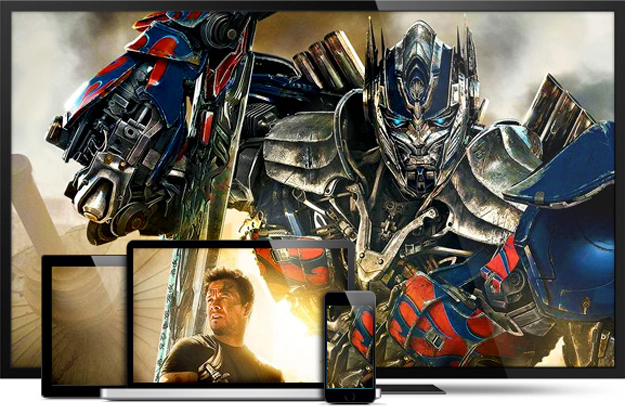 THE CHALLENGE
DIRECTV came to us after severing ties with their previous agency. They needed a new agency to get up to speed quickly and help them achieve their goals. Our introduction to them came in the form of an assignment with a same-day deadline. They needed us to:
1.
get campaigns up and running as quickly as possible
2.
run a complex tapestry of campaigns centered around different subscription services
3.
promote awareness and distribution of the service, subscriptions, trials, and signups
---
The complex task meant every campaign had both English and Spanish versions that had to be separately targeted, with different settings, ad copy, and URLs. We also bifurcated these campaigns into desktop and tablet only, and mobile versions.
Solution
We knew that the way to succeed with a program as complex and dynamic as DIRECTV's was to function as an arm of their team. With today's technology making communication between parties easy and instantaneous, we were able to operate as if we were in the chairs of their offices by being really open, flexible, and available for calls and strategy sessions. As a result, we were able to lend our expertise to their digital marketing efforts, working side by side with their marketing director. Because they had many layers of compliance and regulatory hurdles to navigate, we also worked closely with their editorial and review teams to approve ad copy.
We eventually got into a healthy rhythm of drafting up rounds of ads for their compliance team to review and approve. Once we got the green light, we would quickly implement them.
In addition to rolling out dozens of new campaigns (delineating along movies, shows, telenovas, seasonal sporting events, general keywords, and branded keywords), we also rolled out English and Spanish and desktop and mobile versions to canvass the entire addressable market.
We helped them expand in the areas of remarketing and display, making smart and prudent use of their approved budgets, and carving increased mindshare among their intended audience.
Getting very creative, we also ran Zero Moment of Truth programs centered around paid search for instant moment driven consumer needs for real-time soccer events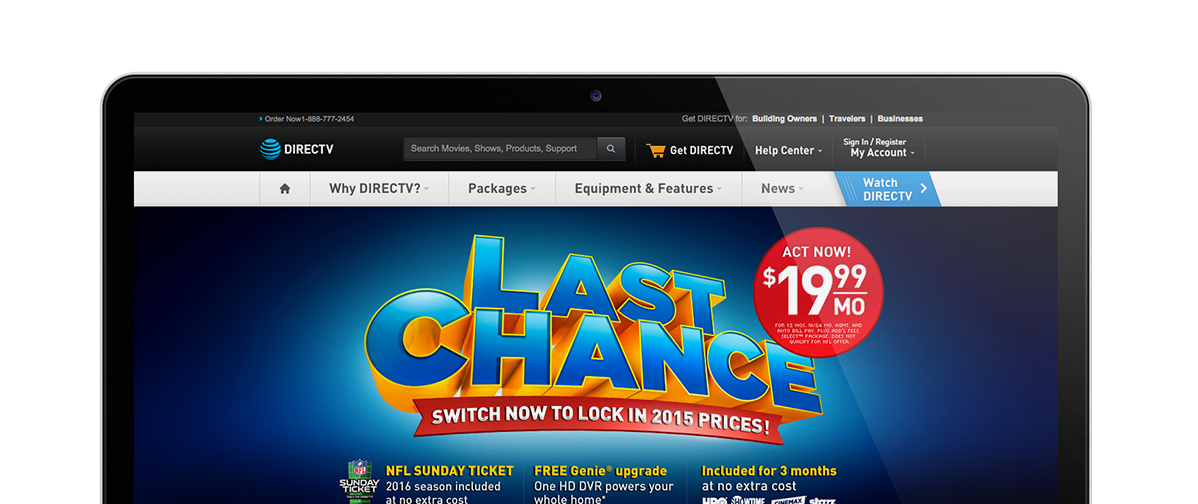 RESULTS
Before DIRECTV brought us on board, they were struggling with voice and market share. After establishing our partnership, we found ways to effectively and prudently leverage their budget, resulting in a commensurate increase in ROI.
Additionally, because we significantly expanded their display and remarketing efforts, their conversions actually increased more than 10 times over. We brought their conversion rate from around 0.5% to a much healthier 4% range. Through these efforts, we were able to get CPA rates more than sustainable and get CPA to be far less than customer lifetime value, which helped us hit the home run we were after so they could scale predictably.
5-6x
Found effective means of spending a
budget that was 5-6x larger than it was when
we first started working with DIRECTV
10x
Increased impressions by
more than 10x
2.5%
CTR went from sub 1%
to over 2.5%
CONTACT HAWKSEM
Looking for a talented team dedicated to your success?