We are Success Conscious and ROI focused
We are young, high energy and passionate about results. We are motivated by the belief that any digital marketing program can be better. Once a goal is met, another is set. We love helping our clients succeed, then succeed faster. Our beliefs and company culture are the primary factors in our clients' and our own continued success. Enjoy learning more about us below…
David

Sr. Account Executive

Jack

Sr. Account Executive
FUN FACTS ABOUT HawkSEM
HawkSEM is Never Afraid
Fear motivates reactionary behavior—and reaction is just about the complete opposite of achievement. Leaders create. Reactors follow. HawkSEM doesn't push the string, we pull it.
HawkSEM is Integrated
We have an intimate understanding of how the SEM puzzle piece fits into our clients comprehensive marketing strategy (Social, Content, PR, offline etc).
HawkSEM Has a Type
HawkSEM helps market makers, market leaders, market challengers and market disrupters achieve predictable revenues, sustainable growth, and measurable results.
HawkSEM Can Be Bought
In other words – damn near everyone can afford some HawkSEM. We are less interested in your budgets than we are in your marketing challenge and our diligent effort to generate high ROI.
HawkSEM Hates Cookie Cutter
While most other companies provide cookie cutter processes, commodity based solutions and frankly make you suffer, we take the time to learn about each client and what their particular needs are, establish a bona fide strategy and execute a direct path to success. Our passion for results and attention to detail directly translates into the SEM programs we drive.
HawkSEM Loves Relationships
We value our clients and ensure everything is in place to drive each campaign to success and to solidify a long term relationship. Do great for our clients, they tell others. Repeat.
HawkSEM is Transparent
A primary reason for our success and continued client loyalty is due to our communication, reporting and transparent approach.

Retention Rate

Avg. Client ROI

Long Term Relationships

Keywords managed

BEHIND
THE NAME
HAWKS HAVE LARGE WINGSPANS
We are disciplined in many industries
HAWKS MATE FOR LIFE
Once a client, always a client – We believe in long term-relationships
HAWKS CAN TRAVEL 150 MILES PER HOUR
We pride ourselves on timely responses and delivery
HAWKS HAVE EXCEPTIONAL VISION AND FOCUS
We are focused on ROI and attention to the smallest details
HAWKS HUNT AND NEST IN THE SAME TERRITORY
We are fully US based, no outsourcing here

CUPS OF COFFEE DAILY

est. since

avg. temp in sunny los angeles
Featured Articles

APPDYNAMICS
"Having such a large account gave me tunnel vision. Hawk's expertise helped immensely, I couldn't reach these goals without you. Thank you so much!"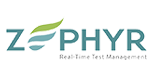 Zephyr
"Doubling our conversion rate was just a dream until you guys showed us the way. We are forever grateful, thank you!"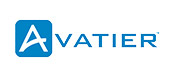 Avatier
"I wish I met you guys sooner. You guys paid for yourself and then some in just a matter of months!"
Ben, Digital Marketing Manager
"It's a pleasure working with HawkSEM for all these years, I would highly recommend you guys to anyone"
Holly, Marketing Manager
"This team is great! They showed us a clear path to our goals and worked closely with us to achieve them"
Erin, Entrepreneur
"We are so glad that we found HawkSEM. They made it easy for us to understand what they were going to do and how they were going to do it."