Ah, Los Angeles: the City of Angels, Tinseltown, and the HQ of HawkSEM
In case you didn't know about that last one until now, don't be embarrassed — it'll be our little secret.
Here at HawkSEM, we're proud to be a Los Angeles-based paid search company since 2006. While our company leaders reside in sunny L.A., our team is composed of marketing experts working remotely across the country.
Why remote? HawkSEM has worked with a remote team for years due to the simple fact that it allows us to build an organization made up of industry pros with the right know-how and skill sets, regardless of where they happen to live. This allows us to offer our clients the best of the best when it comes to paid search, as well as all the other digital marketing services our full-scope agency offers, from search engine optimization (SEO) and paid social media management to email and content marketing strategies.
Against a backdrop of California's sunny skies and swelling surf, we work hard every day to bring the companies we work with the maximum return on investment (ROI). As a result, our clients see an average ROI of 4.5x — not too shabby, if we do say so ourselves.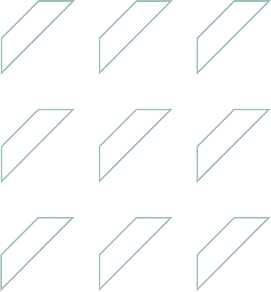 What Does a Paid Search Company Do?
Generally, a paid search company is tasked with helping a business build, manage, and scale its paid search (also called pay-per-click or PPC) strategy. This, of course, refers to those targeted search engine ads that surface in the allotted paid sections of the search engine results page (SERP) on Google, Bing, and other similar search platforms. These ad types can be a boon for companies of all sizes and niches, helping them connect directly with their target audience, increase traffic, grow their qualified lead pool, and expand their reach. But, of course, it's not as easy as it sounds.
Successful paid search companies know there are a handful of factors that go into creating an effective paid search ad poised for conversion, from audience and keyword targeting to setting up proper KPIs and accurate tracking.
Sure, some companies manage all this on their own – but if scaling a paid search program on top of everything else on your to-do list seems like too much, then it could be time to explore a partnership with a PPC company.

Beverly Hills-based furniture, home decor and design services brand Grayson Living was searching for an agency that could help them leverage and scale their marketing initiatives to attract more ecommerce buyers and to complement brick-and-mortar sales. By improving their shopping campaigns as well as retargeting, feed optimization, display advertising, and cross-platform advertising, we were able to help them grow ecommerce sales by 279% in the first year alone, bump the average order value by 11%, and receive nearly 6 times their return on ad spend over 3 years.
279%

grew ecommerce sales in the first year alone

11%

bump in average order value

6x

generated nearly 6 times their return on ad spend over 3 years
Paid Search Services & Deliverables
While we can't speak for all agencies, we can tell you what you can reasonably expect from one as far as paid search management services and deliverables go.
Here are some services we think you should expect a paid search company to offer:
Strategy building
Campaign creation
An optimization plan
Consistent reporting and communication
Transparency
1. Strategy Building
To know where you're going, you have to know where you've been.
That's why an agency worth their salt should start their partnership journey with you by conducting an in-depth paid search audit. This will offer a zoomed-out look at your current and/or past PPC advertising efforts, giving your agency team a better idea of what you're workin' with as far as search engine marketing (SEM) goes. Armed with this information, the team can then work with you to create a strategy that takes into account your budget, audience, goals, and more. This is also the time when your agency might do a competitor analysis to see what others in your industry are doing: what keywords they're targeting, what ad types they're leveraging, and how they're speaking to your shared audience.
They may want to look at your current Google Ads (formerly Google Adwords) and Bing Ads accounts, if you have them, to make sure everything looks right from a setup standpoint as well.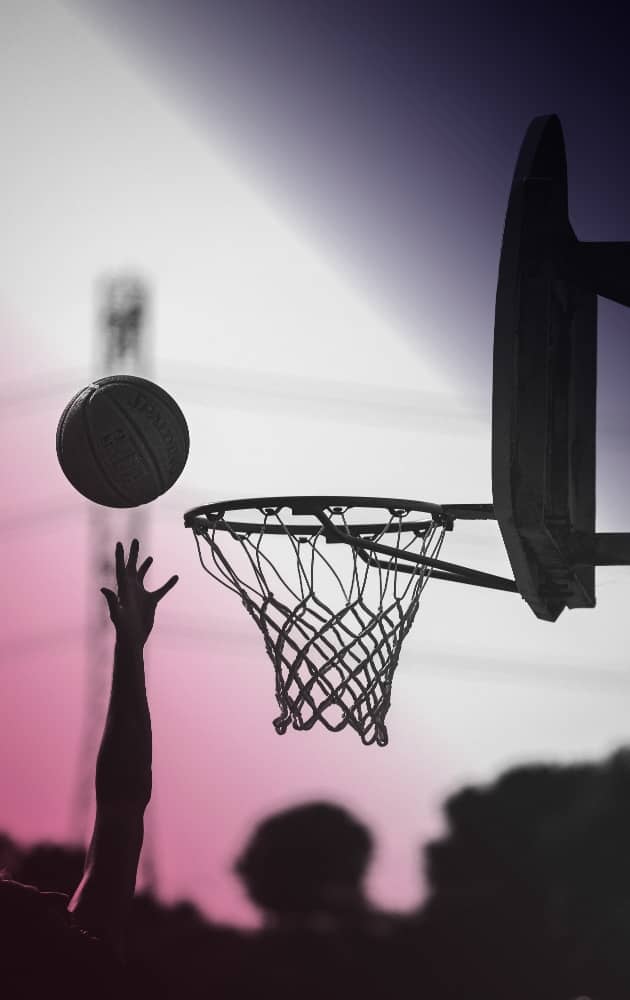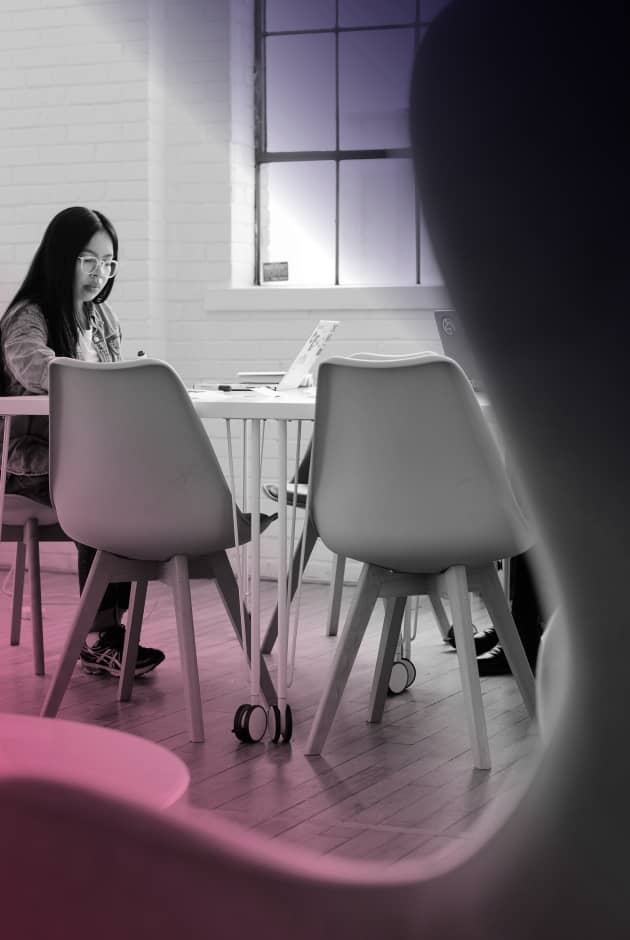 2. Campaign Creation
Once that shiny new digital strategy is done and dusted, it's time to move onto campaign creation. Whether you partner with us or another company, you want to feel confident that the pros you're working with are maximizing the reach and capabilities of your PPC ads and targeting keywords that make sense for your ideal client persona.
Proper paid search marketing campaigns should have:
Conversion tracking set up
Strategic ad groups and corresponding keywords
Action-oriented ad copy
Well-designed, conversion-focused landing pages
Remarketing plans
An accurate budget and bidding strategy
3. An Optimization Plan
For us, optimizing is a non-negotiable. That's because, in our eyes, even a great campaign can always be better. Once your PPC campaigns are launched and you've gathered a few weeks' worth of data, that's when you can dig into performance and see what data-backed improvements can be made.
Along with performance data, you can A/B test various elements — think: your ad copy, keyword variations, landing page CTAs, etc. — to see how your intended audience responds.
In addition to testing, you can leverage ad extensions (which Google now calls assets) and use heatmapping tools to see how visitors are behaving once they arrive at your landing page, then tweak the user experience (UX) accordingly. Not only does optimization keep your ad campaigns on the upswing, but it helps boost your Quality Score as well, which can lead to better visibility and lower costs.
Pro tip
It's wise to regularly optimize your negative keyword list as well, to ensure it's as up to date and thorough as possible — wasted ad spend, be gone!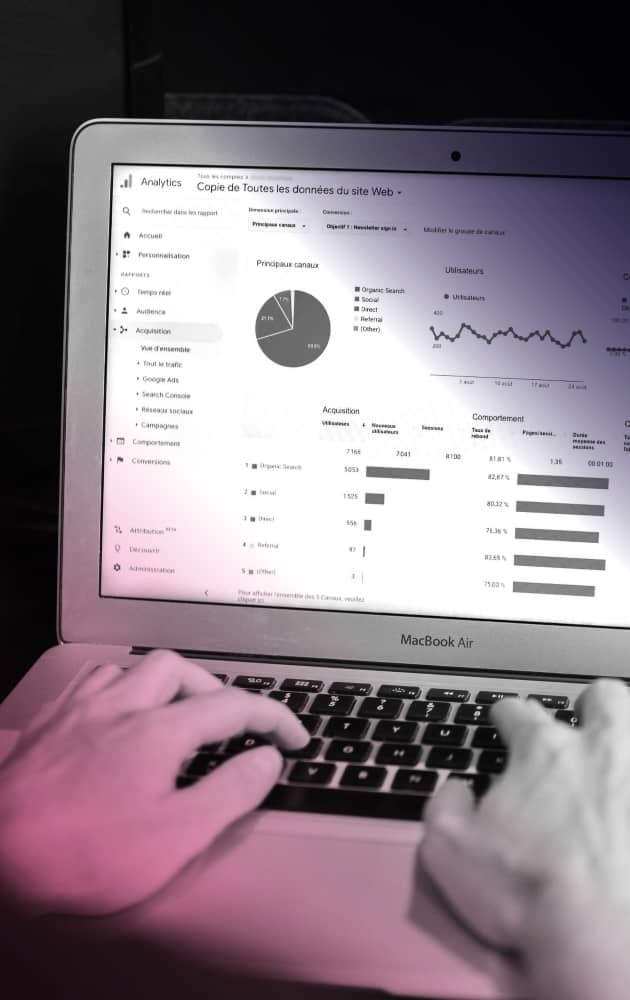 4. Consistent Reporting & Communication
After researching, interviewing, and eventually onboarding a new marketing agency, the last thing you want is to be left in the dark once things get up and running. While there's no fool-proof way to know your partnership is made to last, asking questions about reporting and communication early on can save you headaches down the road.
Make sure the team you work with understands how you want to communicate, what metrics are important to you, and how often you want to be updated. Most agencies are juggling multiple clients that likely have varying preferences around reporting and communication, so making yours clear from the get-go can keep everyone aligned and on the same page.
5. Transparency
The whole point of partnering with an agency is to feel confident that you're putting your program (and ad dollars) in capable hands. Because of that, having trust in your paid search company is crucial to a successful partnership.
If you feel like you're not getting the whole story or things aren't adding up from an expectation standpoint, this is worth bringing up to your point of contact. And if you're just getting lip service without any real change? It may be time to reconsider if this is the right fit.
PLUS: When you partner with HawkSEM as your paid search company of choice, you can expect PPC services including:
Industry research, audience personas and competitor analysis
Strategic ad groups and corresponding keywords
Comprehensive keyword research
Hands-on campaign execution
Creative buildout and landing page optimization
A/B testing
Custom reports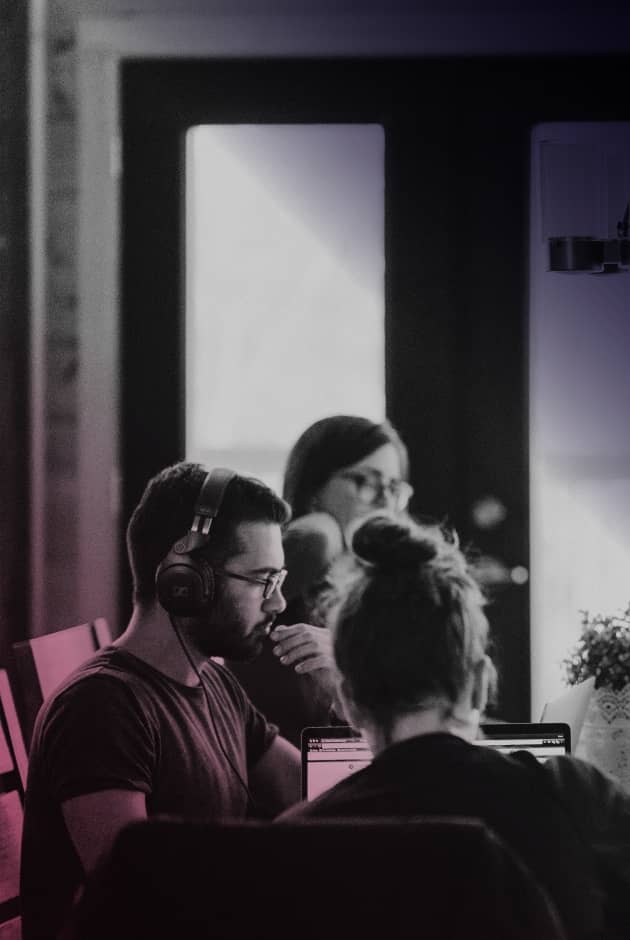 If You Like the Idea of Custom Reports, Then You'll Love ConversionIQ.
This is our proprietary platform we built to connect all of your online marketing tools together into one easy-to-use dashboard. See everything from campaign metrics to account performance in one place so you can easily optimize your efforts and identify where your best lead generation opportunities lie.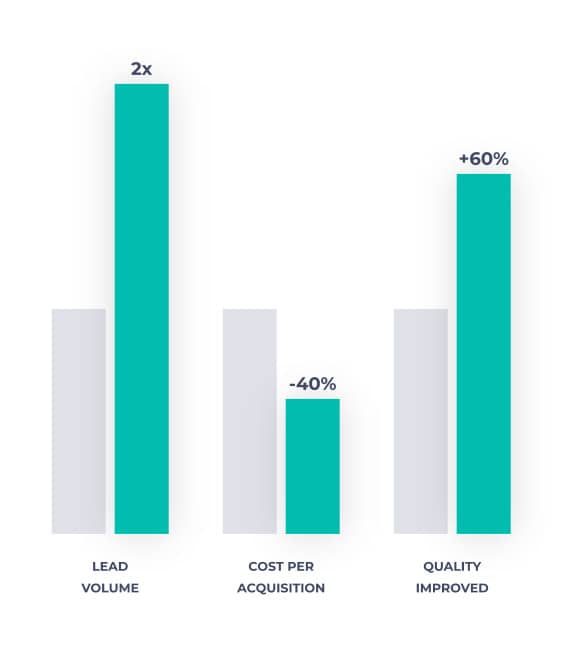 What is a Full-Service Digital Marketing Agency?
Lots of agencies call themselves full-service — but what does that mean, exactly? There's no singular definition, unfortunately, so each so-called "full-service" marketing agency may have different offerings.
However, if you want a company to handle all of the initiatives that fall under your digital marketing umbrella (brand awareness, paid search, SEO, email campaigns, social media, and the like), then seeking out a full-service agency is probably your best bet.
Offerings from a full-service digital marketing agency may include:
SEO services
Amazon Ads
Social media marketing
Remarketing/retargeting
Conversion rate optimization (CRO)
Content marketing
Email marketing
Landing pages
Web design
Shopping and ecommerce feed management
& more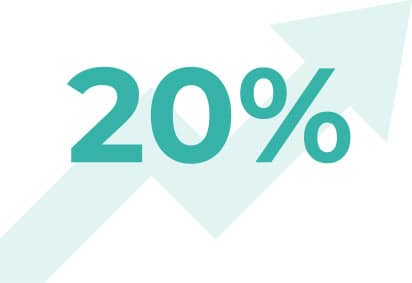 San Francisco-based computer application company AppDynamics was looking to partner with an agency to help them achieve their lofty marketing goals. They needed a team who could manage global PPC campaigns, grow online sales, scale their program, and gain market share. By restructuring some of their key campaigns, creating hundreds of new landing pages, improving ad copy and revamping their keyword list, we were able to help them increase their conversion rate by 20% and double their targeted traffic.
How a Paid Search Company Can Benefit Your Business
Whether you're starting your paid search efforts from scratch or are looking to scale them in a way that's manageable (but can't be fully realized in-house), a PPC agency can be your solution.
If you align yourself with a reputable, results-driven internet marketing agency, then a partnership like this is almost guaranteed to be well worth the investment. That's because these businesses wheel and deal in client success – they win when you win.
A paid search agency can help you build out a strategic PPC program that's designed to hit the ground running and start upping your ROI in a flash. Experienced digital marketers have seen what works and what doesn't — they know what metrics to keep an eye on and how to pivot plans accordingly.

Ideally, you're working with a person or group of people who live and breathe the industry, meaning they're fully in the loop when it comes to updates, trends, and developments in the digital marketing sphere. That means you get the benefit of access to the latest and greatest platforms and tools.

What's more, an agency can help you align your various strategies and help ensure all your efforts are working together, not in silos. Your overall strategy should be cohesive, not piecemeal, so your results are greater than the sum of your parts. That happens by unifying elements like your email and content marketing, SEO practices, website design, and more.
Lastly, let's circle back to scaling. Even if you've got a search engine marketing plan in place, scaling it is a whole 'nother ball game. If you've simply got too much on your plate as is, then putting your program in the hands of a capable team can allow you to scale effectively, manageably, and swiftly. No more going back to the drawing board over and over — with an experienced team at your fingertips, you can spend more time (and budget) on what's bringing you results. What ConversionIQTM Can Do For You
After years of experience (and hundreds of clients), we've heard a lot of the same pain points on repeat: wasted ad spend, unqualified leads, unreliable conversion tracking, diminishing returns — the list goes on.
We created ConversionIQ to fix all that and then some. We built this exclusive technology to make PPC management easier by driving more actionable data you can use to improve your campaigns, easily create full-funnel attribution, and attract high-quality leads poised to convert.
It allows you to work smarter by offering a birds-eye view of your various marketing channels, consolidating all of your data in one central hub so you can connect the dots between which leads are boosting your bottom line.
What Does Pricing Look Like for a Paid Search Company?
During your quest for a paid search agency, you'll probably encounter a few different pricing models. Here are the most common payment setups you'll likely run into.
Percentage of Ad Spend

For this pricing structure, the agency basically works on commission. That means they'll get a percentage of your monthly ad budget — anywhere from 10%-30% is standard.

Flat Fee

Flat-free pricing is pretty straightforward. You pay a certain set amount each month, not including potential costs like a setup fee. The flat fee could be across the board or followed a tiered structure determined by your paid search budget — for example, your budget is $20,000 and the flat fee is $2,000.

Performance-Based Fees

Performance-based fees mean that you pay for the leads an agency brings in on your behalf. While this pricing model may be appealing at first blush, some companies avoid this fee type because the fact is, not all leads are created equal. And if you're getting a ton of leads that aren't panning out, then what are you really paying for?
The bottom line
Here's the thing: We'd love to be the full-service agency you partner with for next-level paid search results (we're an SEO company too, by the way). But we also know things like business needs, budgets, goals, and timelines vary, so we may not be the right fit for everyone.
That being said, if you're looking for a data-driven marketing agency made up of all senior-level marketing scientists with a proven track record of success for clients of all sizes (conversions up 7x, doubled lead quality, and increased revenue by more than 500%-type success), we're your people.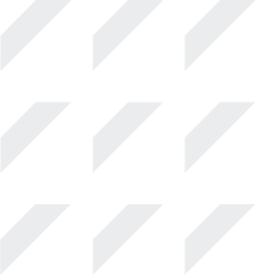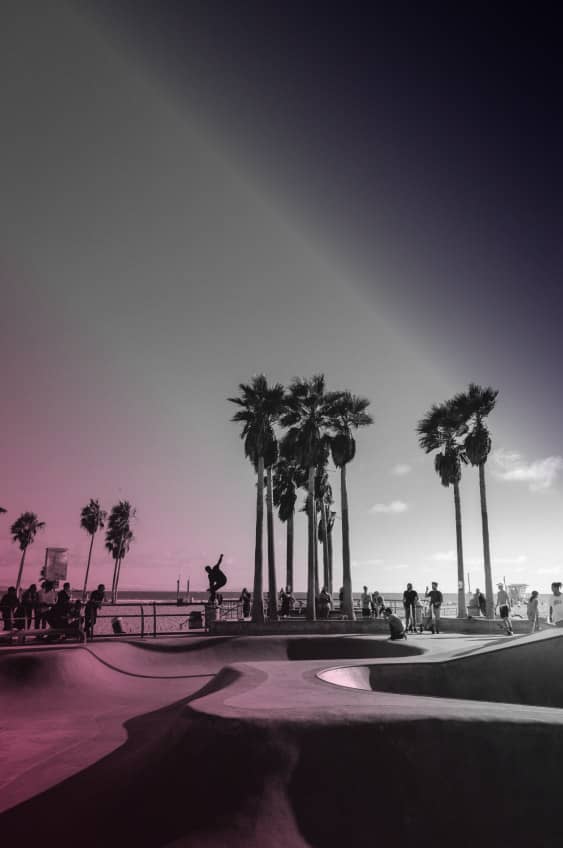 Top 3% Google Premier Partner
Google's Premier Partners network has named our Los Angeles PPC agency as one of the top 3% of agencies in the country, and we've also been selected as an official Meta Business Partner and Microsoft Advertising Partner.
And while digital marketing involves plenty of technology and tools, we always focus on the human touch, giving our clients the hands-on experience they deserve (for proof, look no further than our 98% retention rate.) At the end of the day, we know the most effective marketing centers on people and connections, not just search engine results.
Ready to bring some method to your digital marketing madness? Let's make it happen.
Request a Free Consultation
No BS, just results. Average clients see a
4.5x ROI
Dramatically improve ROI
Outperform the competition
Increase conversion volume
Better track ROI
Reduce cost per acquisition
Improve lead quality