As a marketer, it's vital to have experts to lean on so you can meet your marketing goals.
You likely know an SEO (search engine optimization) audit is the first step to analyzing and improving your organic search rankings, but you may not know what it entails.
If you're not sure what a robots.txt file is or can't tell the difference between an HTML sitemap and an XML sitemap, it's OK!
Let's explore the details of SEO audits, their benefits, and how partnering with an agency can help you achieve your marketing goals.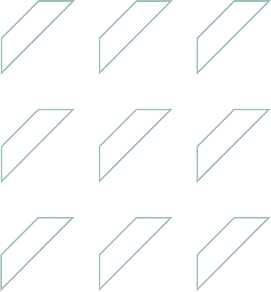 What Is an SEO Audit Service?
An SEO audit service helps analyze your website's current SEO status comprehensively so you can optimize and improve your efforts in an efficient way.
It involves a thorough review of your website's on-page and technical SEO, as well as off-page SEO. From there, you can generate an actionable report to help you improve your website's SEO.
This includes elements like:
Site speed
Content quality
Backlinks
Your Google Business Profile
& more
The purpose is to identify any technical SEO issues, on and off-page SEO problems, content opportunities, or gaps in your current content strategy.
Because there are so many details to explore when it comes to figuring out what elements of your site can have the biggest impact on SEO, this audit is best performed by an SEO expert (or team of experts).
When you don't have this team in-house, an agency or service provider can quickly help you identify and solve your SEO issues and discover gaps that leave you lagging behind.
An SEO audit will give you a detailed analysis of your site structure, website content, keywords, backlinks, and other crucial elements affecting your site's ranking in search engine results pages (SERPs). But to know what metrics to look at and interpret the story the data tells, you need to have a solid understanding of SEO strategy.
Once an SEO audit is complete, you should receive a detailed report outlining any issues discovered and recommendations for improving your website's performance.
Depending on the size of your site, this process can take a decent amount of time. It's arduous but well worth the time and effort. After all, the insights you gain could be what you need to push your SEO strategy to the next level.
Your SEO Can Skyrocket
You deserve an SEO partner who can deliver results like these:
How Does an SEO Audit Service Benefit Your Business?
First, you don't have to vet and hire a team, which cuts down on expenses and time spent on SEO.
Second, you get a highly trained team with loads of experience without having to do any of the work. As you'll see below, hiring an agency to do the work for you comes with many benefits.
Find Technical Issues

An SEO audit can uncover technical issues that may be preventing your site from ranking well in search engines.

This includes problems with page speed, duplicate content, broken links, unindexed pages, and a site that doesn't render properly on mobile.

Uncover Keyword Opportunities

By analyzing your site's keyword and content marketing strategy, an SEO audit can identify keyword opportunities that you never thought to explore.

This comes through reviewing key tools like Google Search Console and site search. A well-executed audit will even help you discover new long-tail keywords with high intent and low competition.

Improve User Experience

An SEO audit should give you useful information about improving user experience (UX). By identifying usability issues and problems such as broken links, pages that rank for irrelevant keywords, and so on, you can start to make improvements to your site.

As a result, you end up with a more engaging and user-friendly site that visitors can better navigate and complete the desired actions.

Boost Keyword Rankings

Ultimately, an SEO audit aims to help you improve your site's SEO strategy. And, in turn, get you more high-quality and relevant organic traffic.

By identifying and addressing any issues or gaps in your SEO strategy, you can improve your site's visibility in search results, drive more traffic to your site, and increase your revenue.
Is It Time to Partner With an Agency for Your SEO Audit?
If you're considering an SEO audit partner, an agency deserves the top spot in your list of choices — here's why.
1.

Expertise and Experience

SEO agencies (and some full-service digital marketing agencies as well) have teams of industry pros with years of experience and knowledge of the latest trends and best practices.

When you use an agency, you get access to the whole team. A team may be five people who specialize in a different area of SEO — from javascript to link building — and will each add their own contribution.

Not only that, but agencies often have access to all the latest and greatest SEO tools giving them access to databases of information you can't reach.

For example, an agency will likely be well-versed in helpful tools like Ahrefs and Semrush. Ahrefs provides data from services such as YouTube and Amazon, while Semrush pulls from Google. Having multiple tools might not make sense for most in-house marketing teams' budgets, but it does for agencies.

2.

Cost-effective

Hiring an in-house SEO specialist can be costly. You have to pay salary and overhead for an employee, and you will only end up with one expert who may or may not be well-versed in audits.

Partnering with an agency means you only pay for the services you need and won't have to worry about additional overhead costs.

3.

Objectivity

It can be difficult to identify issues or opportunities on your own site, especially if you don't know what to look for or how to find it. Partnering with an agency gives you an objective perspective of your site's current SEO status.

You can get an unbiased analysis that will help you see things you might miss from being too close to your business.

4.

More Time to Focus on Core Business

Most marketing managers feel like they are stretched thin. New social channels, new trends, and a constant flow of demands from higher-ups asking you to create more and more content can feel exhausting.

Outsourcing your SEO audit to an agency frees up your and your team's time and resources. You can focus on your core marketing activities while still reaping the benefits of improved SEO performance.

As a bonus, agencies will often get you results faster than an in-house team would, which means you can more quickly get working on improvements you want to take from your SEO audit.
How Much Do SEO Audits Cost?
SEO audits can cost $1,000 - $10,000 and up. They vary widely depending on the scope of the audit and the agency you choose to work with.
Here are a few pricing models you may encounter when partnering with an SEO agency:
Fixed Price

Some agencies may offer a fixed price for their SEO audit services. They give you a set fee and a list of clear deliverables. This can be a good option if you already understand what you need from the audit and want a straightforward pricing structure.

Hourly Rate

SEO agencies also common offer hourly-rate pricing models. This model can be more flexible than a fixed price, as you only pay for the time the agency spends working on your audit.

Monthly Retainers

Some SEO agencies may offer monthly retainer packages that include ongoing SEO services such as audits and other optimization work. This model can be a good option if you're looking for ongoing support and want to work with an agency long-term.
PRO TIP:
Make sure to research potential agencies, read reviews, and ask for case studies from previous clients to ensure you're working with a reputable and experienced team. What Elements Make Up SEO Audit Services?
A thorough SEO audit should include a variety of components. Here are a few key things that your audit provider should evaluate.
1. Technical SEO Audit
A technical website audit will analyze your Core Web Vitals, such as the structure and functionality of your site, including factors like page load speed, mobile optimization, and indexing. This audit will help identify any technical issues that may be impacting your site's search engine visibility.
Why It Matters
Research from Google shows that users are nearly one-fourth less likely to abandon page load when a site meets the Core Web Vitals thresholds.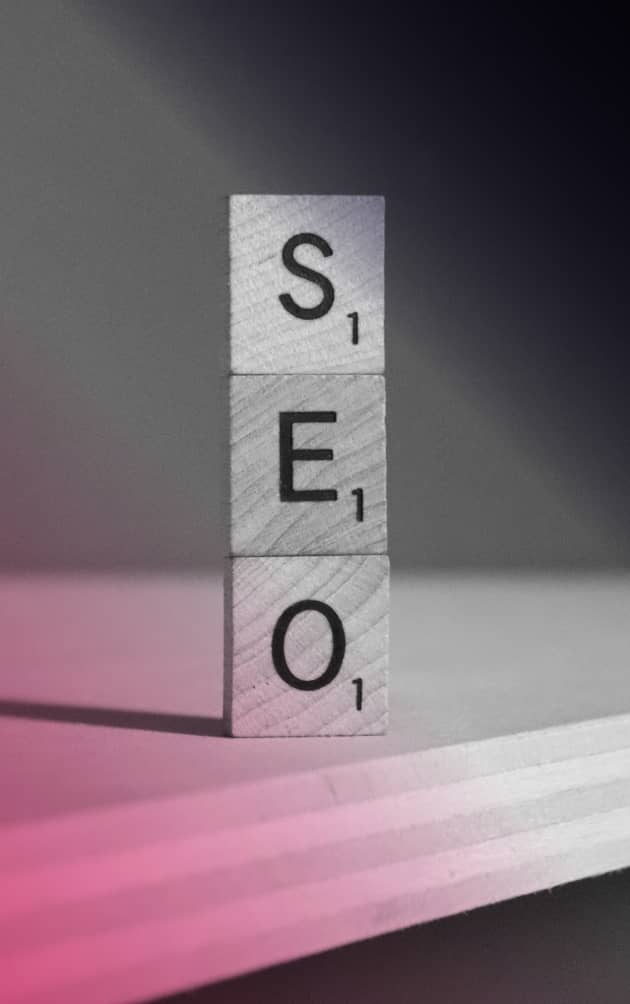 2. On-Page SEO
On-page SEO is the optimizing of your web pages to gain higher rankings in the SERPs. This process includes adding (or updating) title tags, internal links, meta descriptions, alt tags, and other page elements.
Why It Matters
In addition to technical SEO elements, search engine rankings rely on cues they receive from your on-page SEO to decide if your page is relevant to a user's search. Search engines are analyzing your webpage for relevant keywords. It's crucial to make sure you've optimized for your target keyword.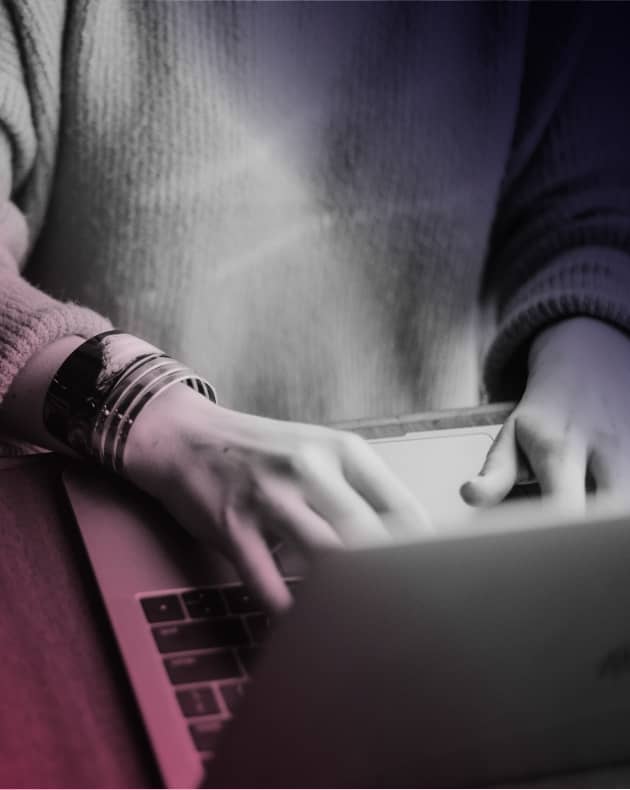 3. Target Keyword Audit and Keyword Research
Your website's technical aspects can be spot on, and your load times fast, but without target keyword optimization, your strategy will not produce the results you want. At the end of the day, you want to be found for your key services or products, not a random keyword.
Why It Matters
Appearing for relevant search terms is all about choosing the right words and tailoring your content to them. Without research, you could be targeting keywords with too much competition or too little volume. You want to be focused on the best keyword or keywords for the part of the funnel your potential customers are in.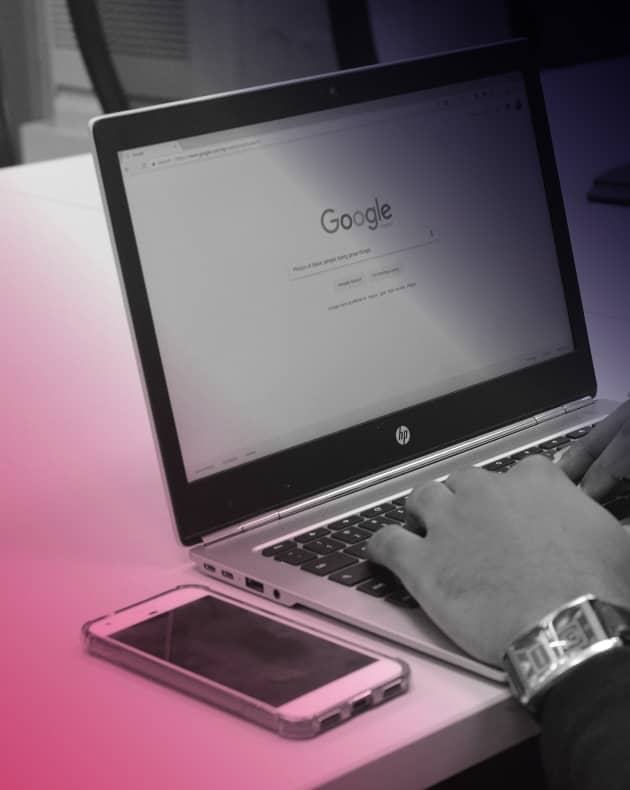 4. Competitor Analysis
Knowing how your competitors perform, the keywords they target, what terms they rank for, and how functional their sites are will give you valuable insights to steer your SEO strategy. Competitor research will analyze your industry and help identify opportunities for improvement.
Why It Matters
By analyzing your competitors' SEO tactics, you can better understand what's working and what's not. You can spot content gaps, understand what terms you can outrank them for, and where you can steal their traffic.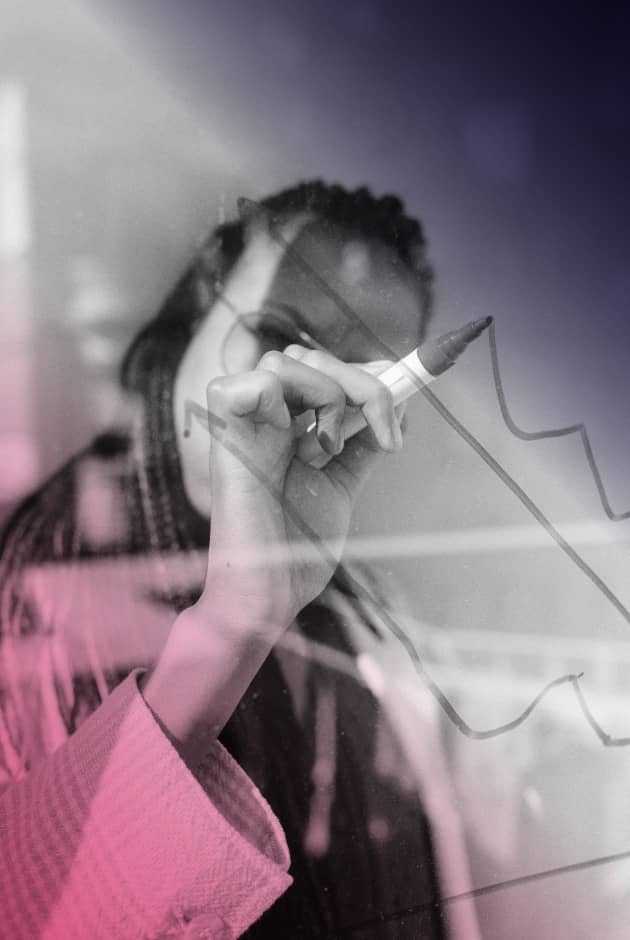 5. Link Profile Analysis
Your internal and external link profiles are also important to your visibility. These are backlinks you cultivate from other sites, social profiles, and links from page to page on your website.
Why It Matters
Toxic backlinks can hurt your SEO ranking, while high-authority links can give you a lift. Google looks for good links to validate your authority and relevance.
6. Detailed Reporting
YReporting is a critical component of any website SEO audit. You need one that's actionable. Audits look in every nook and cranny of your site.
A good SEO audit report should highlight the data that is relevant to your SEO strategy and business goals. It should also clearly explain how easy improvements are to make in terms of time, resources, and budget versus the impact they will have on your goals.
Why It Matters
Elements such as data visualizations and actionable recommendations mean that your SEO audit provides you with value. You won't be drowning in a sea of data with no idea what will pull you to the surface.
You'll also need to provide your webmaster, web developer, and others on the team with clear directives based on the audit, so your report will be invaluable.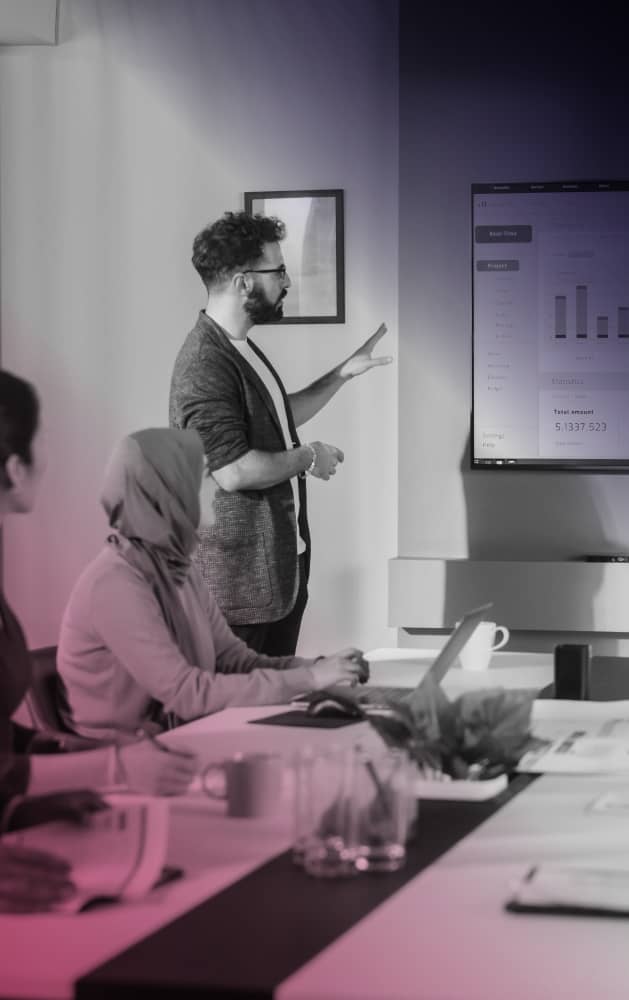 Need Help With SEO Audits? HawkSEM Is Here.
At HawkSEM, we're dedicated to helping businesses achieve their online marketing goals through strategic SEO and a full suite of additional digital marketing services.
Our experienced team of specialists can conduct a comprehensive SEO audit of your site and provide actionable recommendations to improve your SEO performance.
What's more, our team is always up-to-date on the latest SEO trends, algorithm updates, and best practices to ensure your site is optimized for success.
What Sets Us Apart: ConversionIQ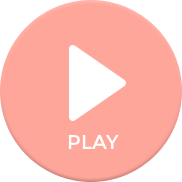 See it in Action
ConversionIQ is our proprietary tech tool that centralizes all of your digital marketing data into one place.
The result: Better reports, quicker adjustments, more high-quality leads, and much more.
HawkSEM: SEO Services (& Much More)
Our SEO audit services will give you the actionable insights you need to rev up your marketing revenue. Our SEO audit process includes all of these elements and more.
We use advanced tools and techniques to conduct a comprehensive analysis of your site's performance and provide actionable recommendations to improve your SEO strategy.
Our proprietary marketing platform, ConversionIQ, keeps all your marketing data (Google Ads, Bing ads, Amazon advertising, social media channels, Hubspot, Google Analytics — you name it) in one place. You can quickly see your SEO Audit data in comparison to your bigger-picture marketing strategy.
Other Services Hawksem Offers
PPC management
Content marketing
Email marketing
Social media marketing
Conversion rate optimization (CRO)
Ecommerce marketing
Remarketing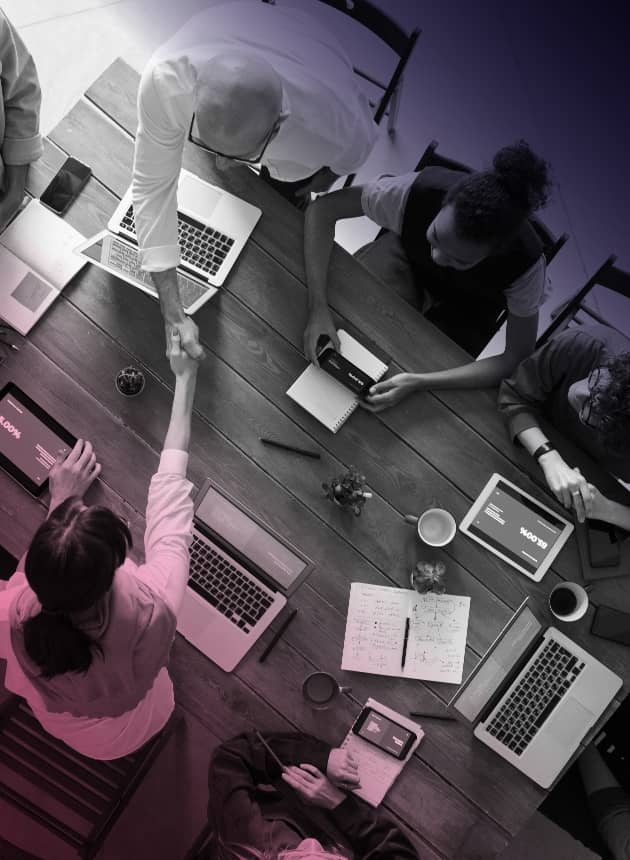 The Bottom Line
An SEO audit is an essential part of ensuring your search engine optimization efforts are spot on.
If you're not evaluating your SEO regularly, you could be losing money to low rank, poor UX, and broken pages. HawkSEM partners with our clients to optimize their SEO strategy and increase organic traffic.
We know you have plenty of agencies to choose from. We also know you need time-tested strategies and experts with years of experience to keep your traffic flowing in the right direction.
As a top 3% of agencies in the U.S. according to Google, HawkSEM boasts a 98% retention rate and achieves an ROI 4.5X for our clients.
We offer a full roster of digital marketing services for our clients, and our team of professionals to design, implement, and analyze a marketing strategy that's just right for you. Get a full-funnel strategy from email marketing to social media to meet and exceed your goals.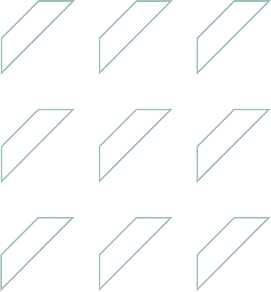 FAQs About SEO Audit Services
What Are SEO Audit Services?

SEO audit services are the tasks and action associated with auditing a company's search engine optimization efforts.

What Are SEO Audit Service Deliverables?

SEO audit service deliverables can include a complete audit, analysis report, and an implementation plan for action items. Additionally, some audits also include a competitor analysis so you can see how you stack up against the competition.

How Much Does an SEO Audit Cost?

You can expect to find pricing from $1,000 to $10,000 and up. This will vary based on the agency or professional you choose to work with and the scope of the audit.

How Long Does It Take To See Results From SEO Audits?

You can expect the hard work to pay off in a minimum of 6-9 months. That's because SEO is a long game. It takes time for the search engines to crawl your site and your rank to increase, but the effort and long-term results are worth it.
Request a Free Consultation
No BS, just results. Average clients see a
4.5x ROI
Dramatically improve ROI
Outperform the competition
Increase conversion volume
Better track ROI
Reduce cost per acquisition
Improve lead quality