Are you looking for a way to improve your SaaS company's marketing results, improve customer retention or scale your business? Content marketing services will help you bridge the gaps in your inbound marketing and improve your monthly recurring revenue (MRR).
SaaS businesses need high-quality content to wow their potential clients and win their confidence. But choosing a SaaS content marketing agency is no easy feat.
Never fear, HawkSEM is here. Read on to discover the benefits of hiring an agency, what makes marketing for b2b saas companies unique, and some red flags to look out for.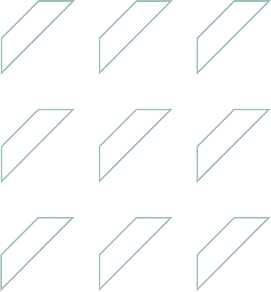 What is SaaS Content Marketing?
According to Content Marketing Institute, software as a service (or SaaS) content marketing is "a strategic marketing approach focused on creating and distributing valuable, relevant, and consistent content to attract and retain a clearly defined audience — and, ultimately, to drive profitable customer action."
Business-to-business (B2B) SaaS companies require a different content marketing approach than your run-of-the-mill business-to-consumer (B2C). Qualified leads for SaaS companies typically have a higher lifetime value, take longer to make a decision, and have established knowledge of the topic.
Such a discerning audience demands content created with expert knowledge, deep insights, and high value. Without this expert quality content, a prospect won't be convinced of your SaaS company's authority in your industry and trustworthiness.
B2B SaaS Content Marketing Types
B2B and B2C content marketing require different types of content. While a B2C strategy might focus on short blog posts and social media posts, you'll have to work a lot harder to gain the attention of busy managers and executives. You'll need to produce more research-driven types of content.
Some examples of what content you should expect to produce are:
White papers
LinkedIn articles
Case studies
Webinars
Lead magnets
Landing pages
Demos
SaaS Marketing Agency vs. Content Marketing Agency: What's the Difference?
In your search to maximize your SaaS company's marketing efforts, you have probably thought about outsourcing to an agency. But should you choose a SaaS marketing agency or a content marketing agency?
There are some key differences between the two. Typically consulting an agency that has a deep understanding of SaaS products will bring you some advantages as they will quickly be able to understand your audience and goals.
A SaaS content agency often does everything that a regular content marketing agency does and then some. SaaS is a unique market to work in because the marketing effort expands beyond the final sale and focuses on customer retention and increasing MRR.
Customer acquisition costs for many SaaS brands often far exceed that of customer retention. Because of this, a larger focus is put on customer retention strategies than lead generation. A good SaaS content marketing agency will manage customer engagement and customer success programs on top of marketing.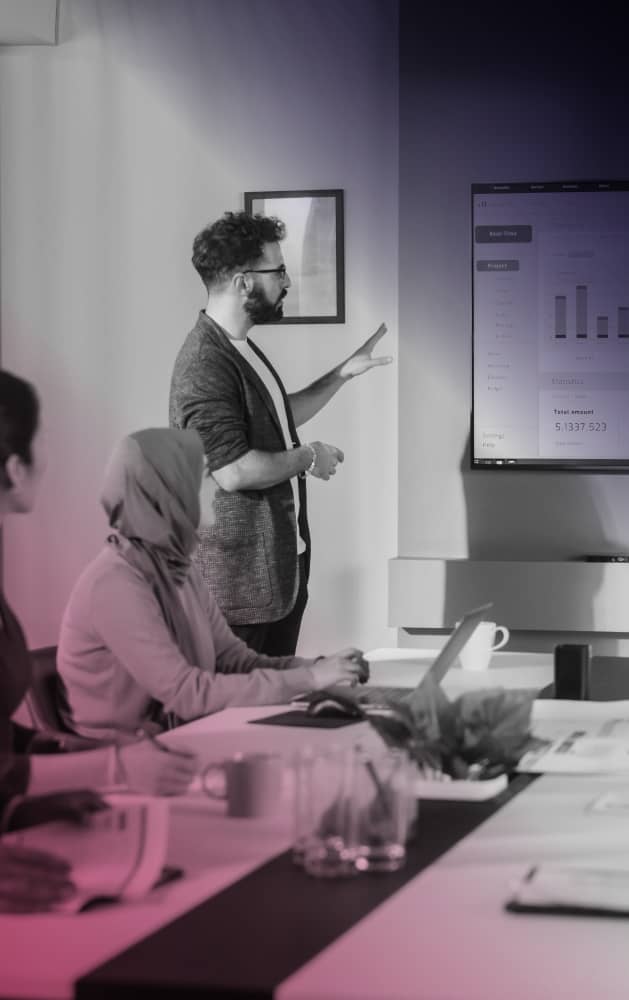 The Benefits of Hiring a SaaS Content Marketing Agency
As you can see, there are some clear differences between a content marketing agency that specializes in SaaS and one that doesn't. But why should you care about those differences?
Well, the biggest reason is that a specialist SaaS agency will understand your target audience from day one.
They will have experience working with similar SaaS products and their audiences. They should know what's important to your audience and where to find them online. This means you can not only quickly start releasing content but also develop marketing campaigns that really speak to the people that would be interested in your SaaS subscription.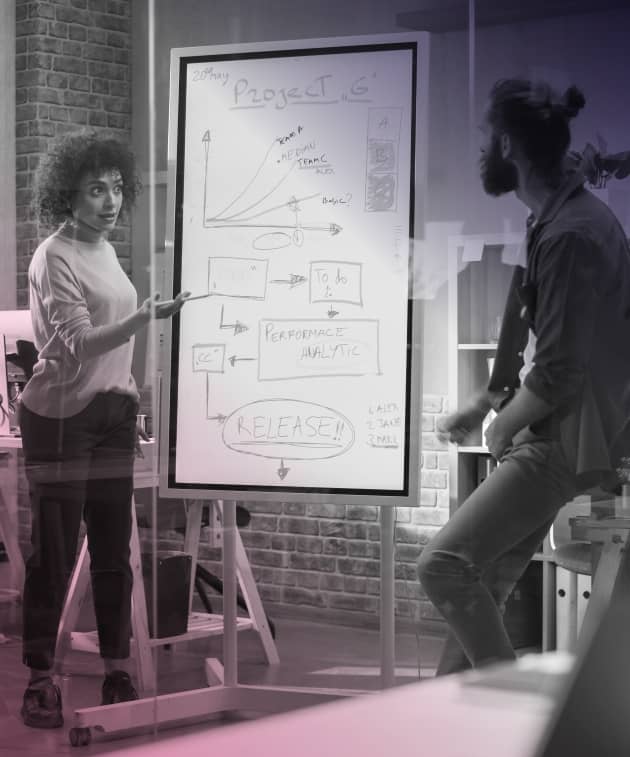 SaaS Content Marketing Agency Benefits:
Cost Reduction

Some SaaS companies balk at the cost of hiring a content marketing agency. But that feeling that you are spending a lot of money quickly goes away. A good content marketing agency can seem expensive at the outset, but you quickly start saving money to offset those costs.

Your internal team will see a lot of their time free up, which they can then use for other tasks that they might have more expertise in than marketing. They can start working towards strategies for increasing sales and other business goals. Plus, any SaaS agency worth its salt will know what works for your audience, so you will spend less time experimenting with marketing strategies and more time creating content that delivers results.

Consistent Content

Any marketing manager knows one of the hardest parts of creating content is keeping production consistent. Not only is it difficult to continuously come up with high-quality ideas but other priorities within the business can divert the marketing team's attention from the monthly content calendar.

With a SaaS agency, you quickly put those worries to bed. You will have a contract that will dictate monthly deliverables, so you know there will be a constant flow of content coming from your brand.

An agency will also have a lot of hands-on deck, as well as specialists whose skills they can rely on. As such, an agency makes easy work of creating and distributing content across multiple channels and mediums. From podcast creators to videographers, agencies can be home to a wide range of talent, not to mention that they often have the tools and software to make content production smooth and fast.

Expert Advice

Why do you go to a mechanic when you have a problem with your car? Because you are not an expert in car engines. The same principle applies to any service; content marketing is no exception. You go to an agency, and you get expertise.

SaaS content marketing agencies can quickly identify opportunities to grow your business and better connect with your customers. They will help you invest in the right channels for your audience and goals and ensure that content is impactful. Their knowledge in the software space will be invaluable for creating a successful marketing strategy and can also be helpful for steering you away from bad ideas or wasting your budget.

Connection With Your Customers

With SaaS companies putting intense effort into retaining customers, marketing agencies that support them will build stronger relationships with customers and push them further through each stage of your marketing funnel. Beyond increasing your customer lifetime value, a customer who constantly benefits from your content will also likely give your company as a recommendation to others.

Access to Other Services

Agencies that specialize in SaaS often offer other services as well. SaaS SEO strategy is closely related to content marketing, so you're likely to find both in one place. Working with an agency that can create your marketing plan, perform keyword research, and help with your link building takes work off your plate and allows you to ensure continuity in planning and content.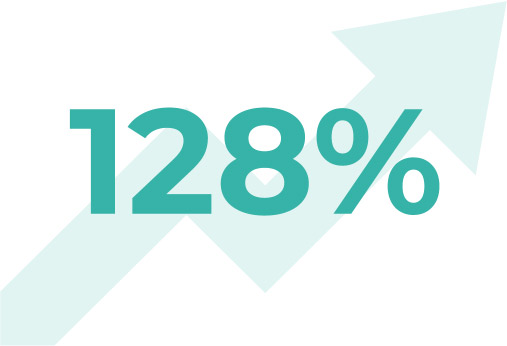 Enterprise-class SaaS company Peer Software helps customers solve data management challenges with file and object storage in multi-site, multi-vendor, and multi-cloud environments. They partnered with HawkSEM to help increase brand awareness and drive leads through marketing campaigns on an international scale. Through targeted ad campaigns that addressed their audience's pain points, we helped Peer Software increase conversions 128% while cutting cost per conversion nearly in half.
When to Hire a SaaS Content Marketing Agency
1. You don't have a team with content marketing experience

Content marketing is a long game. Months of strategic planning and distribution are needed to start seeing results. If your in-house team does not have extensive content marketing experience, it might take a while for campaigns to get going, as they will have to experiment to see what works.

Any marketer knows that, at first, you have to make mistakes before you create your winning formula. But a content marketing agency already has that formula. Their experience is tried and tested, which means you can quickly start seeing results.

2. You don't want to take on the cost of hiring an in-house team

An in-house employee not only sets you back the price of their salary, but also many additional expenses such as HR/recruitment costs, work equipment, and more. You may find it more cost-effective to outsource your SaaS content marketing as you can start right away and immediately tap into the agency's pool of talent who have the necessary skills.

Startups It can also be useful to use a content marketing agency when your business is starting out or build out your internal team to take some of the pressure.

3. Your current initiatives are not meeting expectations

If your content marketing is not delivering the results you want, now is the right time to consult an expert. Bringing in expertise from an agency can quickly put you back on the right track.

4. You don't have time to generate enough content

B2B SaaS marketing is heavy on long-form content. Jumping from content writing to cold outreach and sales is just too much for a small team. Having a trusted team to create content that will increase organic traffic and brand awareness allows you to focus on other parts of your business.
125% / 200%

Mileage logging mobile app MileIQ (acquired by Microsoft in 2015) was looking to partner with a digital marketing agency for help with improving their SEO to increase the amount of high-quality organic traffic to their site and app. Through that search, they found HawkSEM. We helped their team optimize their business website, along with building new content and backlink strategies for increased brand authority. Through these marketing efforts, MileIQ saw year-over-year organic site traffic grow by 125% and organic sessions increase by more than 200%.
Many agencies say that they do content marketing, but few can say it's their specialty. Generalist agencies can be helpful, and yield results for many companies. However, when your goal is to create killer SaaS content, it may be best to bring in the experts.
How can you avoid broken promises and hire an agency that will get you results?
You need to be savvy about the agency you choose. Find one that not only has SaaS specialist knowledge but that can also demonstrate their ability to deliver results.
Here's what to look for: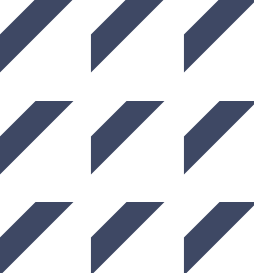 SaaS knowledge shouldn't simply scratch the surface
Interview your agencies and make sure that they have more than a simple surface knowledge of SaaS. To find a valuable SaaS content marketing agency, you need to search for teams that understand the unique problems that SaaS companies encounter. They should understand things like the relationship between monthly and annual churn, the subscription revenue model, and more.
To find out if an agency's knowledge is really as in-depth as they say it is, you need to question them about their real-world experience. Just like you would interview a candidate for a role, you should ask about their experience and skills while pushing them to give examples.
You might want to ask questions about their track record, accomplishments, and even their failures. Here are some great questions to ask during a discovery call.
Do you have any former SaaS employees on the team?
What experience does the team have with building and scaling a SaaS company?
Can you provide samples of previous work?
Are there past client testimonials and success stories I can review?
Do you understand the SaaS payment model and things such as free trials and MRR?
Don't let the agency do all the talking. It can be easy to get swept away by a visually impressive pitch, but agency owners are smooth talkers. So go in armed with your own questions and make sure you come out with the information you need to make an informed decision.
Do they offer full-funnel content creation or strategy?
A lot of SaaS companies are looking for full-funnel content creation. Others offer full-service solutions that provide you with all of the digital marketing services you need. Full funnel content is more than just copywriting. If you want content for your entire marketing funnel in order to increase customer retention, then full-funnel services are what you are searching for.
Hiring one agency for content marketing, email marketing, PPC, and many of the other services you'll need along the way will ensure you have one coherent strategy with cohesive content.
Check for examples of content production and reporting skills
Another thing to look for is the quality of the content. The writers at the agency should be able to emulate your brand's tone of voice, keeping content consistent with what already exists.
The same goes for other types of content creation. Graphic designers or videographers should be able to absorb brand guidelines and create content that makes sense for your business.
A good way to see how skilled their content creation is, is to ask the agency about their reporting. Any SaaS content marketing agency worth working with should be able to show you the evidence of how their content is impacting your business.Ask them about their reporting process.It should involve things such as setting goals with your business, choosing KPIs and metrics to track, and then regular reporting on those KPIs.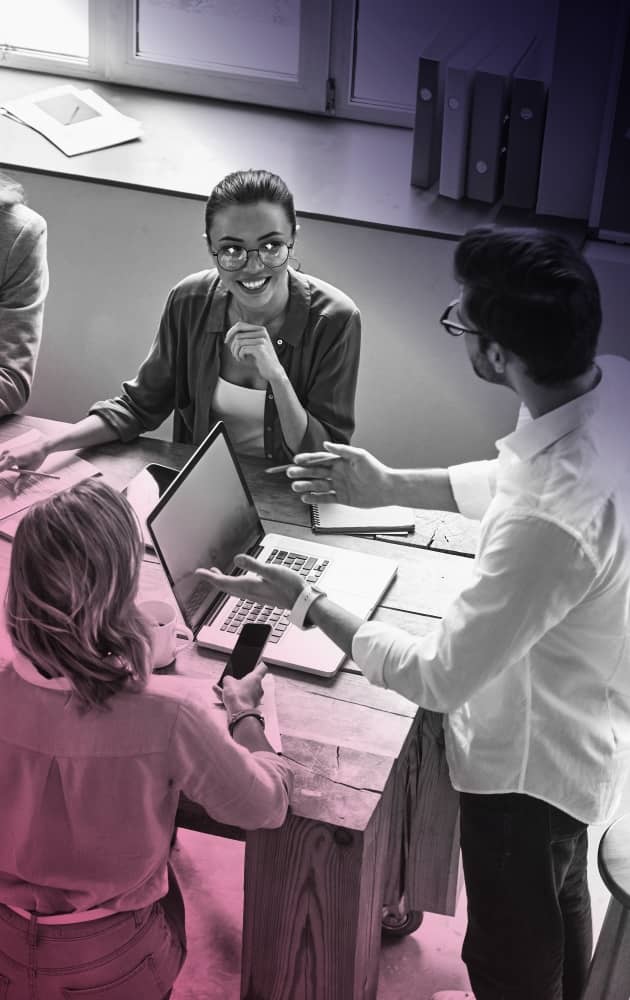 Red Flags to Watch Out For
Now that you know what to look for in a great SaaS content marketing agency, let's also cover some red flags to avoid.
Ethics
Any company worth partnering with will have a stance on issues such as inaccurate or misleading content, plagiarism, and other various other ethically gray problems that plague content marketing.

Project Management
If an agency doesn't want to involve you in the process of content creation, that should be a red flag. You want an agency that works with you to keep track of your content strategy and shares a platform with you to do that in an easy way.

Search Engine Marketing (SEM)
Content marketing and search engine optimization (SEO) go hand in hand. While they are different marketing channels and will deliver different results, they complement each other a lot. You want an agency with a good foundational knowledge of SEO, ensuring that the content you create is optimized for search engines and helps you build backlinks.
Ready to Hire the Right SaaS Content Marketing Agency?
There are thousands of content marketing agencies in the US and hundreds that specialize in SaaS. The overwhelming number of choices can make it difficult to feel confident about your decision of which agency to hire. However, by reviewing the above tips about what to look for and what to avoid, you can be confident that the SaaS content marketing agency you choose is a good one.
Make sure you also double-check the reputation of any agency you want to hire before contracts are signed. You can check their awards and accreditations – for example, HawkSEM is an accredited Google Premier Partner – to help give you an idea of their level of expertise and whether they can be trusted.
When your agency partner is the right one for you, the results speak for themselves. Here's an example of what that partnership can look like:

Peer Software partnered with HawkSEM to help increase brand awareness and drive leads through ad campaigns on an international scale.
They were also looking to reach their target audience of IT and infrastructure roles at multi-site companies. Additionally, they wanted to increase sales of their main product, PeerGFS, which helps prevent issues for companies with multiple locations or offices.
Through tried-and-true tactics such as conversion rate optimization (CRO) and honing in on their target audience, we were able to get Peer Software just the results they wanted from their content marketing efforts.
Year over year while partnering with HawkSEM, Peer Software was able to increase conversions by 128% along with seeing a more than 46% decrease in cost per conversion. We also helped them increase clicks to their website by 126%.
Not bad, huh? If you're itching for more information, read the full case study here.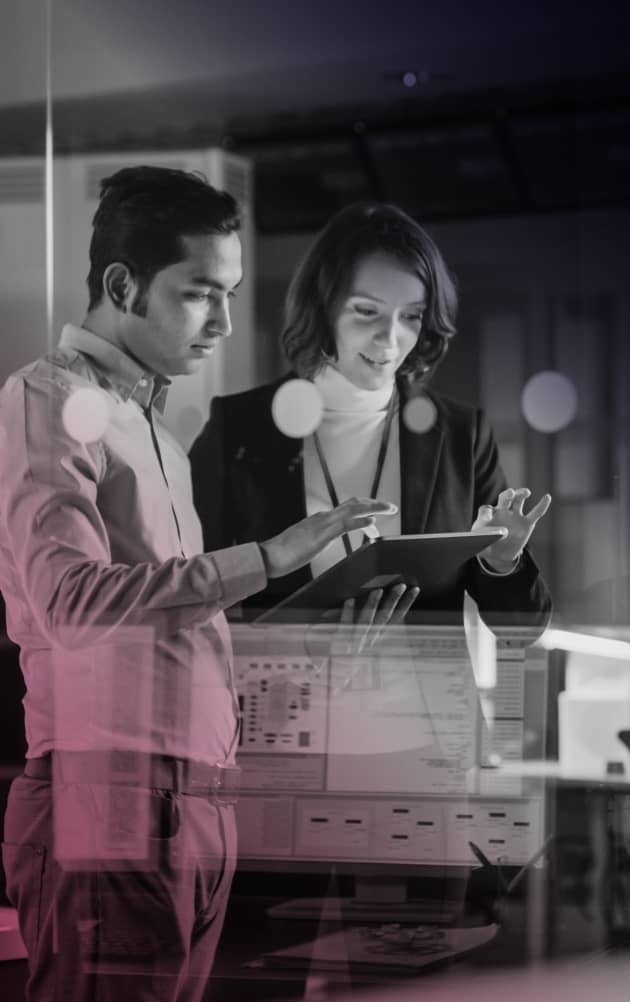 ConversionIQ™ from HawkSEM
ConversionIQ is a unique tool from HawkSEM that all of our SaaS clients can use. It gives you the freedom and transparency to check in on your campaign's performance at any time. You get full transparency and can check mid-week, mid-month, or whenever you feel like it, with no questions asked and no lengthy emails. You should have the autonomy to check up on your account status beyond your designated check-ins, don't you think?
But beyond reporting, it's worth mentioning that ongoing communication should be something you expect from your content marketing agency — on your terms:
Do you prefer email or phone calls?
Video chats or prerecorded updates?
How often do you want to communicate?
As your content marketing agency, it's our responsibility to fit almost effortlessly into your existing and preferred business operations.
How Much Does SaaS Content Marketing Cost?
Content marketing is a big investment for any company, but perhaps even more so when it comes to SaaS. With an already-informed user base as your target audience, your content marketing has to do more heavy lifting to stand out from the crowd.
But that doesn't mean quality content marketing has to cost executives an arm and a leg. As your business grows, your marketing budget will change over time — and pricing will vary widely from business to business. So what is a good starting point?
It all depends on your goals. If you're looking to generate some serious leads, your content marketing spend will be higher at first. Trends show that 10% of your revenue is a safe option for median growth, according to Xander marketing.
Considering factors like the size of your business and how aggressive your goals are, Siege Media estimates you can expect to spend between $10,000 and $40,000/month on good content marketing.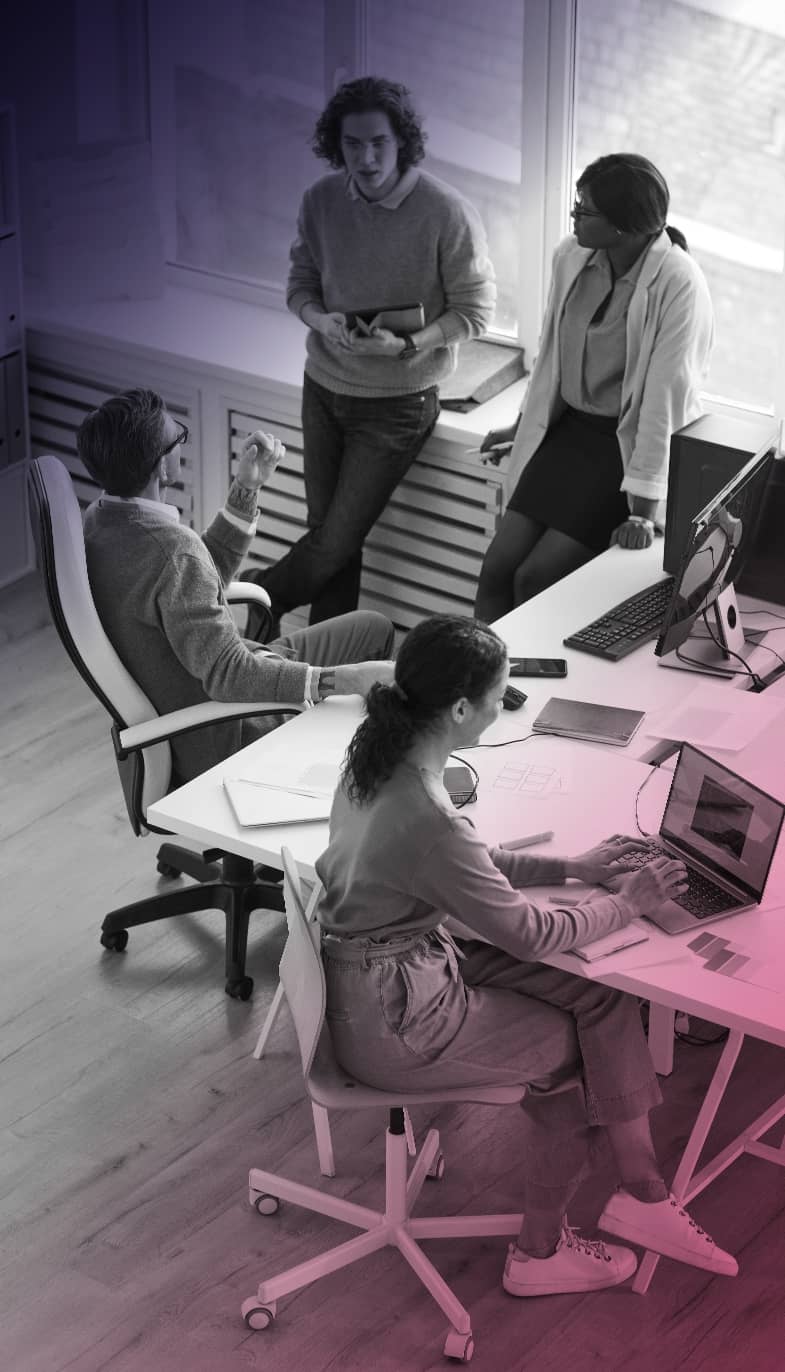 The Bottom Line
Content marketing is at the core of a great B2B marketing strategy. Unlike most businesses, the funnel can be long, and the client wants to be educated about the process, services, and benefits. That's why you need an agency that understands how to craft the perfect message for your business and reproduce it across all channels.
At HawkSEM, we don't just specialize in content marketing strategy. We believe in providing full-funnel strategy and implementation from SEO to SEM and social media marketing (SMM). We provide it all under one roof.
We're committed to forming relationships with our clients and taking the time to understand them (and their business). Don't settle for a digital marketing agency. Find a trusted partner to help you meet your goals.
Sound like your cuppa tea? Get in touch with us today.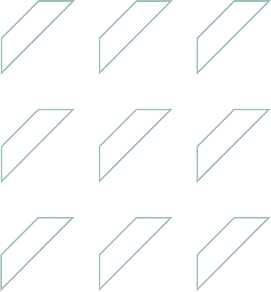 Request a Free Consultation
No BS, just results. Average clients see a
4.5x ROI
Dramatically improve ROI
Outperform the competition
Increase conversion volume
Better track ROI
Reduce cost per acquisition
Improve lead quality