Apple's latest iOS update comes with a new privacy policy that has marketers all shook up. 
Here, you'll find:
What changes came with Apple's 14.5 update

How this update affects marketers

Why there's so much buzz around this new iOS update

How marketers can continue to run successful Facebook campaigns
In late April 2021, Apple released a hefty update in the form of iOS 14.5. With it came new features like a reimagined home screen with redesigned widgets, a new app library look, picture-in-picture functions, the ability to unlock devices while masked, and more.
But there's one main reason why you may have heard everyone from fellow marketers to Mark Zuckerburg making a fuss about this update: new privacy and tracking settings.
As The Verge explains, "Under Apple's new policy, app developers are still able to use other information a user provides for targeted advertising, even if the user opts out of letting the app track them, but that information can't be shared with another company for ad tracking."
With this new update, users who download an app from the App store will be asked via a pop-up for permission to track their data. If they say no, the app won't be able to track their actions. As a result, marketers will lose visibility when it comes to that Apple audience member.
Yes, this update may require marketers to pivot their strategies. Luckily, pivoting is something most of us are well-versed at doing in this ever-changing field. Let's break down the facts when it comes to the iOS 14.5 update. Below, we cover how it'll affect marketing plans and what you can do to keep getting the data and results you need to meet your goals.
When did iOS 14.5 launch?
Apple launched iOS 14.5 on April 26, 2021, after two months of beta testing. Although update 14.6 is already in the works, 14.5 is sure to garner more buzz due to its more significant updates.
What the iOS 14 update means for Facebook advertisers
Back in February 2021, Facebook removed the option to use a 28-day attribution window. Now, the longest you can use is 7-day. Some marketers have seen declines in reporting due to this switch. Turns out, this change was a preview of things to come for the popular social media platform. 
The spotlight has been on Facebook and Instagram. That's because these apps use tracking data to serve targeted ads on their respective platforms. They've even gone so far as to create their own pop-up for those on iOS 14.5. The message explains that this update may affect how small businesses reach customers, which ads are served them, and even whether or not these social media apps will remain free of charge. Here's what else Facebook advertisers can expect from iOS 14.5.
Decreased audience sizes
Your audience sizes may decrease because they may not include some people on iOS 14. All applications using the Apple App store are required by the new policy to ask users for permission to track their data across third-party apps and websites. 
With this new feature, the tracking transparency prompt will appear to the user and give them the ability to accept or decline the tracking of their data.
Some campaign results will be counted differently
As more people opt out of tracking on iOS 14 devices, statistical modeling may be used to account for some conversions that are completed on devices with this update in place. 
Recent changes to attribution settings may result in a decrease in the number of reported conversions. Plus, some attribution windows will be unavailable. You may also find that there are delays in reporting certain results.
New limits on web events
Due to Apple's changes with iOS 14, Facebook implemented a new Aggregated Event Measurement feature. This supports advertisers' efforts to preserve user privacy while running effective campaigns.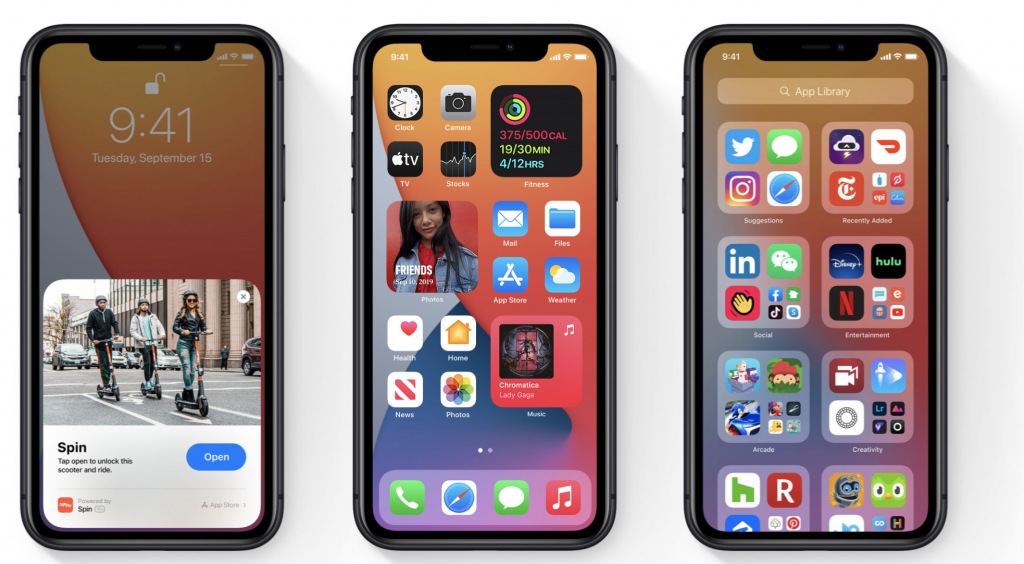 Introducing Facebook's Aggregated Event Measurement
Aggregated Event Measurement is a protocol for ad performance measurement. It works by processing web events from opted-out devices to help you run effective ad campaigns while supporting customer choices regarding ad tracking within the Facebook platform.
Aggregated Event Measurement will limit the amount and type of data that advertisers can send to Facebook through tools like the Facebook pixel. Advertisers will be able to use up to 8 conversion events from a single website domain. You can select default events that will be available for each of your domains based on your ad activity.
How Aggregated Event Measurement works
Domains will be configured with 8 events from your existing pixel. Facebook will give your events an initial priority based on their historical importance to your business. Marketers can apply Aggregated Event Measurement to events for people on iOS 14 devices. 
As a result, they will pick the highest priority event to send whenever a customer takes multiple actions during a conversion window. The conversion data will be available for running iOS 14.5 ad campaigns and for measurement reporting.
Setting it up
Configuration is a one-time setup that can be configured based on data available from recent ad spends. You can change pixels, events and priority on domains without additional development work. Use event data with ad campaigns for targeting, optimization, and measurement.
How to keep driving value from Facebook ads
This update poses a sizable hurdle when it comes to retargeting on Facebook and Instagram. Since you can't track someone if they opt out, marketers are unable to record when users take actions like abandoning their cart or viewing a product. 
This declining performance is also affecting desktop due to limited retargeted audience sizes. But don't panic! Through leveraging some workarounds, restructuring some campaigns, and taking advantage of other ad networks, you can still run successful ads. 
Remarketing lists based on website traffic
Remarketing data on Facebook isn't as robust as it once was. However, you still have options when it comes to retargeting. You can restructure your retargeting audiences based on pages viewed, for example. From there, you can create dedicated ads accordingly.
Customer list-based lookalike audiences
Lookalike audiences were commonly built based on purchases. Now, marketers are unable to see purchases from those who have opted out. As a result, your lookalike audiences may not match as closely.
One solution we've found is to rely on customer relationship management (CRM) data. You can import your own customer list to build your lookalike audience for a more accurate representation. You can also make multiple customer lists for things like high lifetime value.
Take a fresh look at prospecting campaigns
Retargeting often brings a high return on ad spend (ROAS). But you can bring in new customers who could be lifetime customers in other ways as well. One example is through prospecting campaigns. Focus on campaign structures and audiences with the data Facebook does have (such as ages and interests), and build audiences from there.
By focusing on acquiring new leads rather than just retargeting existing ones,  you can potentially grow your reach and increase sales in the process.
Pro tip: Apple recently announced its iOS 15 update. (Got whiplash? Us too.) HubSpot explains how it could impact email marketers here. 
The takeaway
Apple's iOS 14.5 update certainly changes things for those who advertise on Facebook. But while visibility on the social media platform may not be what it used to be, it's just one aspect of an overall trend the industry is taking towards giving users more privacy online.
Moving forward, effective marketing will be about getting creative when it comes to building and targeting audiences, staying in the loop on the latest updates, and remaining dedicated to understanding your client personas and creating products and services that help solve their problems and make their lives easier.