Ah, the mysteries of search engine optimization (SEO). You put your business baby out in the world and hope it does well, but does it ever feel a little bit like you're sending it straight into the lion's den?
Well, it's not a lion's den so much as a spider's web. Search engine bots (often called "crawlers" or "spiders") are responsible for browsing and indexing your site, sorting out relevant content, and hopefully getting to that first page search results.
But what exactly are these spiders looking for? What signals to these bots that your site has high-quality content that your audience will love?
That's where on-page SEO comes in to save the day. Here you'll find everything you need to know about on-site SEO, ranking factors to watch for, and a few tips and tricks to please those pesky algorithms.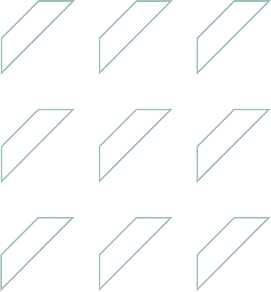 What are On-Page SEO Services?
On-page SEO services involve the creation and optimization of webpages in order to rank higher on search engine results pages (SERPs) and increase your organic traffic.
The more eyes you have on your website, the higher it's likely to rank when people search for your target keywords – and, as you probably know, that leads to more brand awareness, lead generation, and revenue.
The focus of on-page SEO includes things like page content, HTML code, and anything that makes your webpage more "crawlable" (AKA more attractive to search engines like Google, Bing, and Yahoo Search).
On-page SEO is one of many facets of a holistic SEO strategy. The three big ones are:
1.

On-page SEO

Or, what we're here to tell you about. This is essentially any content on your webpages from long-form blog articles to product copy and web copy. Another way to think about it is these are things directly within your control that you can manipulate to help your organic search rankings.

2.

Off-page SEO

This is anything that happens away from your website that helps with your SEO Strategy. Examples include link building, influencer marketing, social media marketing, and guest posting.

3.

Technical SEO

As the name implies, this is anything technical undertaken to improve your search rankings such as site indexing to help bot crawling.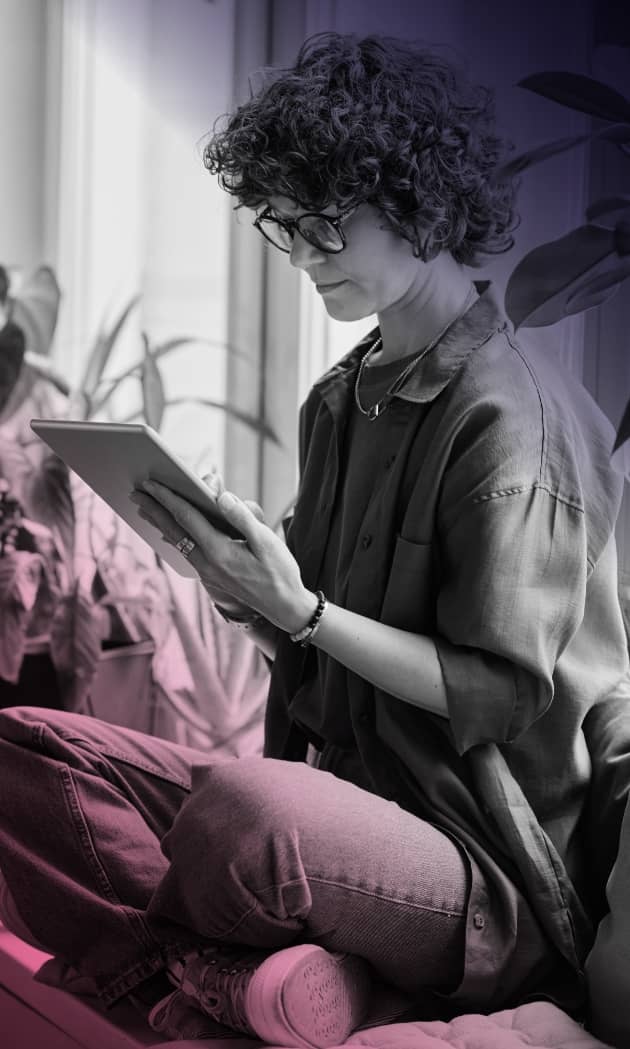 What's the Difference Between On-Page and Off-Page SEO?
We touched on this above, so now let's get into some details.
Both off-page and on-page SEO are vital to your overall SEO strategy, and these two friends working in tandem can ultimately drive more leads and sales for your business. The main thing these two have in common is optimization.
On-page SEO refers to the optimization of individual webpages that helps them rank higher in the SERPs and earn more relevant traffic in search engines. This involves content optimization, optimizing HTML source code, and other elements on your webpages to make them more attractive to search engines.
On the other hand, off-page SEO refers to the optimization of those external factors that can impact your website's search engine rankings. Think social media marketing, online reputation management, and backlinks. Off-page SEO can help increase your website's authority as well as its visibility, which leads to higher search engine rankings and more traffic.
The main difference is that on-page SEO is focused on optimizing the structure and content of your website, and off-page SEO is focused on those external factors that impact search engine rankings.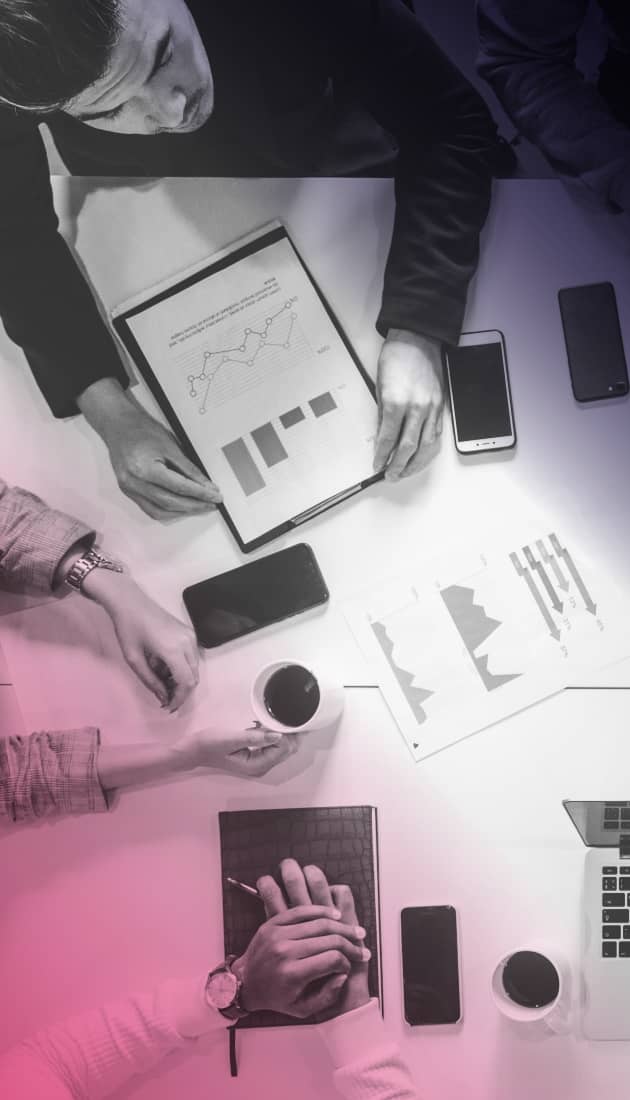 Don't Get Caught in a Spiderbot Web
Get an SEO agency partner who can help you achieve results like these:
Common On-Page SEO Factors
The good news about all this is that on-page SEO is well within your control. If we made it seem daunting, never fear. Here's a breakdown of elements to bring your attention to:
On-Page Copy

This includes any written content that is visible to your website visitors, such as, headlines, bullet-points, calls-to-action, product descriptions, images, videos, etc.

Meta Tags and Title Tags

Hypertext markup language (HTML) tags help search engines understand what your webpage is about. Meta tags include information such as the page's title (title tag), description (meta descriptions), author, keywords, and more.

Image Alt Text

Alt-text helps describe the images on your site to readers who are visually-impaired. This is important for accessibility reasons, plus it helps with SEO.

Featured Snippet Optimization

This provides your audience with as much information on the topic as it can in the shortest amount of time. You'll see this most often as a keyword-rich description, list, or table alongside your title tag in the SERP.

Internal Linking Structures

This refers to the way in which links are organized on your site, connecting different sections and pages to one another. Effective internal linking structures make your site easy to navigate and help search engines understand your site's hierarchy and content. (Sensing a theme here?)

Mobile Responsiveness

This is the ability for your site to adapt and display properly in multiple formats (e.g. desktop, smartphone, tablet). Statista reports that mobile traffic accounts for about 58% of all internet traffic, which is why search engine giants like Google now prioritize mobile-friendly websites in their SERPs over sites that aren't.

Page Speed

Anyone who's ever waited patiently on a video game load screen will understand this one. Your site speed is the time it takes for your website to load and display information once someone clicks on it. Fast sites will often see improvements in user experience and engagement, longer sessions, and higher conversion rates.

Schema Markup

Your schema markup is a type of structured data added to your HTML's source code. It communicates the context and meaning of your page, its elements, and how people should see it all in a way a search engine can understand. We like to think of it as speaking the search engine's language.

Page Title and HTML Header Tags

Your page title helps search engines identify the content of your page. Page titles should be concise, keyword-rich, and descriptive to help improve search engine rankings and click-through rates.

Think back to English class! HTML header tags are essentially your page's outline. They help the search engine determine the hierarchy and structure of your page. Header tags range from most important (H1) to least important (H6), and are used to define your page's headings and subheadings

Let's Take a Closer Look at How These Common On-Page SEO Elements Work in Real-Time
Our client DILO launched a site redesign in 2019. Afterwards they lost some of their strong keyword rankings and saw a decrease in organic traffic. They knew they needed to reestablish their brand as a thought leader in their industry and increase organic exposure to respond to emerging competitors. This is where the hawks swooped in to lend a hand.
After digging into DILO's current SEO campaign efforts, we were able to pinpoint a handful of fixes to ensure their site was optimized, quick, and easy to navigate. We then conducted audits on technical SEO and conversion rate optimization (CRO). From there, we worked with their team on content creation and optimization, ensuring future content is optimized with elements like targeted keywords and meta tags.
We also created a sitemap and robots.txt file to make it easy for those picky search bots to crawl their site and get all the information they need to surface DILO in search results.
While partnering with HawkSEM, DILO saw a 36% increase in organic clicks in 6 months, and increased Google clicks for high-value keywords by 24% in 3 months.
Sounds pretty good, right? You can read even more in the full case study here.

"It's been a pleasure working with the HawkSEM team. Yara and Vane are extremely knowledgeable and always explain complicated SEO things in a way that even I can understand. They take the time to listen to our concerns and provide solutions and feedback that make our jobs easier."
Lina Probst Encinias,
Marketing and Training Manager,
DILO Company, Inc.
Why is On-Page SEO Important?
So, why should you care about your on-page SEO? This is an important facet of your overall SEO efforts, because it helps search engines understand the content and purpose of your website, makes it easier to crawl and index your pages, and ultimately improves visibility in search results.
By optimizing on-page elements like page titles, header tags, meta descriptions, and content, website owners can provide search engines with clear signals as to the topic and relevancy of each webpage.
On-page SEO also helps improve user experience by making it easier for folks to find and navigate to the information they are looking for on your website.
And, as we've mentioned, on-page SEO is far easier to control than off-page SEO elements, such as link building and social media. By focusing on optimizing your own content and structure, you can take proactive steps to improve search engine visibility without relying solely on those external factors.
Strategy for On-Page SEO & Local SEO
We've covered the basics, now let's dig into some strategy. Of course, your exact SEO process and strategy is going ebb and flow depending on your needs, but here's a good framework to abide by to help get you started.
1.

Conduct Keyword Research

This involves identifying the keywords and phrases that your target audience is using to search for your products or services.

For example, say you're an ecommerce site selling running gear. You'll probably want to target keywords like "running shoes," "sports bras for running," or "men's/women's/unisex running gear." You may even want to target local SEO phrases like "near me".

Once you have your list of keywords, you can use them strategically throughout your webpage to signal to search engines what your page is about.

2.

Optimize Your Webpage's Content

This includes things like title tags, meta descriptions, header tags, and alt tags. These elements provide additional information to search engines about the content and structure of your webpage, making it easier for them to understand and rank. Basically, this translates your page into search engine language.

3.

Optimize Your Page's HTML Source Code

This includes things like title tags, meta descriptions, header tags, and alt tags. These elements provide additional information to search engines about the content and structure of your webpage, making it easier for them to understand and rank. Basically, this translates your page into search engine language.

4.

Consider the User Experience of Your Webpage

This involves things like site speed, mobile-friendliness, and ease of navigation. These factors not only impact user engagement and conversion rates, but they also signal to search engines that your page is high-quality and worth ranking.
On-Page SEO Examples
Alright, now that we're familiar with common on-page SEO elements and how to develop an effective strategy, let's take a look at some examples of on-page SEO. We'll use some of our own pages as examples.
Featured snippet example.

This is our PPC Management page as it appears in the SERP on a mobile device. The meta title (highlighted in yellow) appears at the top of a webpage and tells search engines and users what the page is about. It should be concise, descriptive, and contain relevant keywords.

The meta description (highlighted in peach) is a brief summary of the page's content that appears below the meta title in search results. It should also be informative, compelling, and contain relevant keywords.

You can also see the pathway to where the blog lives on our website (hawksem.com > bog > ppc management). An organized site structure makes it easier for search engines to understand your content and its context in relevant search queries.

Here's the search result for the same page as it appears on desktop:

This is a great visualization of what your website content might look like in real-time. The header tags (H2 & H3 in this case) are part of your outline, your hyperlinks show up as text and link to additional content on- or off-site, and content paragraphs are rich with relevant keywords.

Additional examples of on-page SEO include optimizing header tags, using internal linking structures, optimizing page URLs, and ensuring your website is mobile-friendly and loads fast.

All of these factors can help improve a website's search engine rankings and user experience, making it easier for potential customers to find and engage with the website's content.
Optimization Services: The HawkSEM Difference
The HawkSEM team consists of seasoned marketers and SEO experts who will cater to your on-page SEO efforts with a personal touch. Your dedicated team will include a senior-level strategist, account manager, and client success manager who will work closely with you and gain a deep understanding of your business. Additionally, we provide design and development services for clients who don't have an in-house professional.
Our proprietary marketing technology, ConversionIQ, is what sets us apart. It is designed to help your business achieve full-funnel attribution and drive high-quality conversions. The ConversionIQ system includes a comprehensive reporting dashboard to ensure that your search engine marketing (SEM) campaigns are always optimized and geared towards the right audience.
We are proud to be recognized as a Google Premier Partner, an exclusive partnership tier granted to only the top 3% of companies based on factors such as client growth and retention, product diversification, and annual ad spend.
We provide services on a month-to-month basis, so there's no long-term contract to worry about. We offer transparent pricing with no hidden costs so that you know exactly what you're getting.
We also provide a free consultation to gain a better understanding of your business and tailor a customized solution for page optimization, SEO audits, content marketing, and other digital marketing needs.
Our goal at HawkSEM is to deliver significant improvements in your digital marketing results, and we achieve this through data-driven optimization, industry expertise, and our unique conversion system designed to increase your ROI year after year.
Conversion IQ in Action
For our B2B clients like Microsoft, Datadog, and Columbia University, ConversionIQ was able to connect the dots between which leads were actually leading to new business.
We uncovered situations where, although certain keywords were converting at high volumes with a very low cost per lead, it was actually the long-tail, low-volume keywords that drove most of the revenue. We were able to overhaul the campaigns and properly allocate budget to maximize ROAS.
Overall, lead volume went up 2x, cost per acquisition was down over 40% and lead quality improved 60%.
The Bottom Line
On-page SEO is complex, everchanging, and sometimes downright difficult to get right. If you're struggling with performance metrics or achieving the results you want, HawkSEM is here to take the reins.
Our on-page SEO experts and dedicated team of SEO specialists can help you develop a secret sauce that the spiderbots will eat right up. With an in-depth audit, on-page SEO optimization, and other tried-and-true SEO techniques, we can help your website rank higher than you ever thought possible.
And if you're looking for a well-rounded digital marketing team, we've got you covered with services like:
Email marketing
Content strategy
Pay-per-click (PPC) marketing campaigns
Performance display
Organic social
Ecommerce shopping & feed management
Remarketing and retargeting
Landing page & conversion rate optimization
& more
We don't like to brag, but we are quite proud of our 98% retention rate and the fact that we bring our clients an average 4.5x ROI.
We're also an official Microsoft Advertising Partner and Meta Business Partner, meaning we've got the chops to take your digital marketing efforts to the next level.
Sound pretty good? Then we'd love to chat.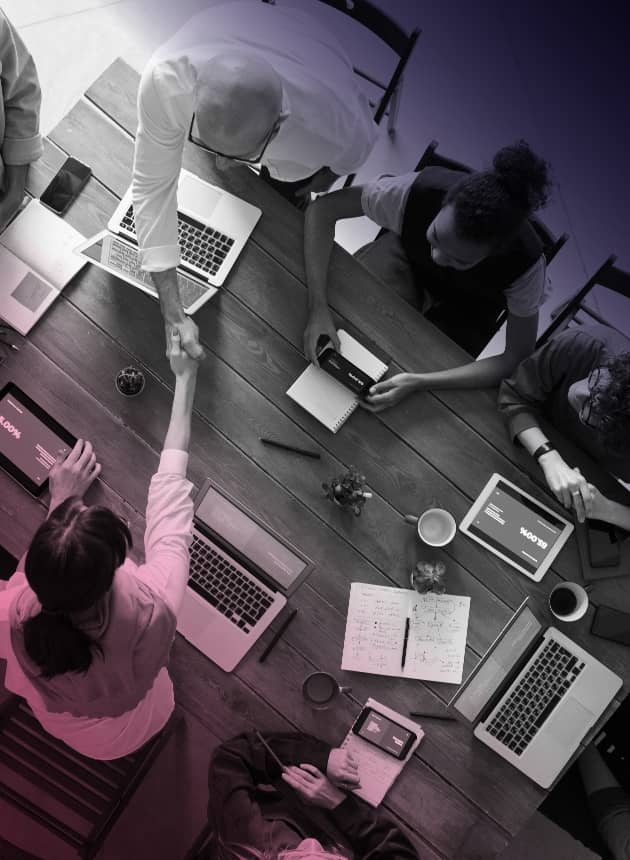 Request a Free Consultation
No BS, just results. Average clients see a
4.5x ROI
Dramatically improve ROI
Outperform the competition
Increase conversion volume
Better track ROI
Reduce cost per acquisition
Improve lead quality