There is no denying the power of social media in our digital world. 60% of the global population now uses social media, spending 2.5 hours each day scrolling through their favorite sites. In the last year, roughly 150 million new users have joined the ranks and opened social media accounts, making social media marketing even more essential to your broader digital marketing plan.
Social media websites and platforms were originally created to help people connect with one another over the internet. However, in just two decades since the launch of the first social sites, they have become a powerful tool for marketers looking to grow their online presence, increase brand awareness, and reach their marketing goals.
As a full-service digital marketing agency, HawkSEM offers a full suite of social media marketing and advertising services to expand your paid and organic social presence. Through dynamic content creation and targeted paid social media advertising, we help marketers, business owners, and account managers reach more potential customers through social media networks such as Facebook, Instagram, LinkedIn, Twitter, TikTok, and Snapchat.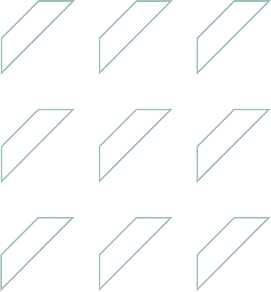 Grow Your Social Media Presence
Partner with a social media agency that can get you like these:
What Are Social Media Marketing Services?
Social media marketing services are professional services offered by individuals or agencies to help businesses promote their products, services, or brand on social media platforms.
Most companies today maintain social media profiles on more than one social platform, as each site offers its own unique attributes. However, simply having a social media account is different from creating a social strategy and using social media marketing to achieve your business goals.
While everyday social media management involves uploading posts or videos to your accounts, responding to your followers if they leave comments or ask questions (i.e., community management), and making sure your profile information is accurate and up to date, social media marketing is far more complex.
It involves developing a long-term strategy for social growth, creating and publishing high-quality content, measuring consumer engagement to identify areas for improvement, and incorporating paid social ads to reach a wider audience — all while tracking the results of your online marketing efforts.
For small businesses especially, social media marketing is a cost-effective way to promote your brand and reach more potential customers, but it is important to first understand the nuances of each platform and how they benefit your business.
LinkedIn, for example, helps brands connect with their customers and establish trust, while Facebook helps them engage a wider audience and drive website traffic. Instagram is especially effective at building brand loyalty and capturing high-quality leads, and the explosive growth of TikTok has helped businesses see a significant boost in exposure. Even Snapchat, which most people think of only as a messaging app, has become an effective social media marketing tool.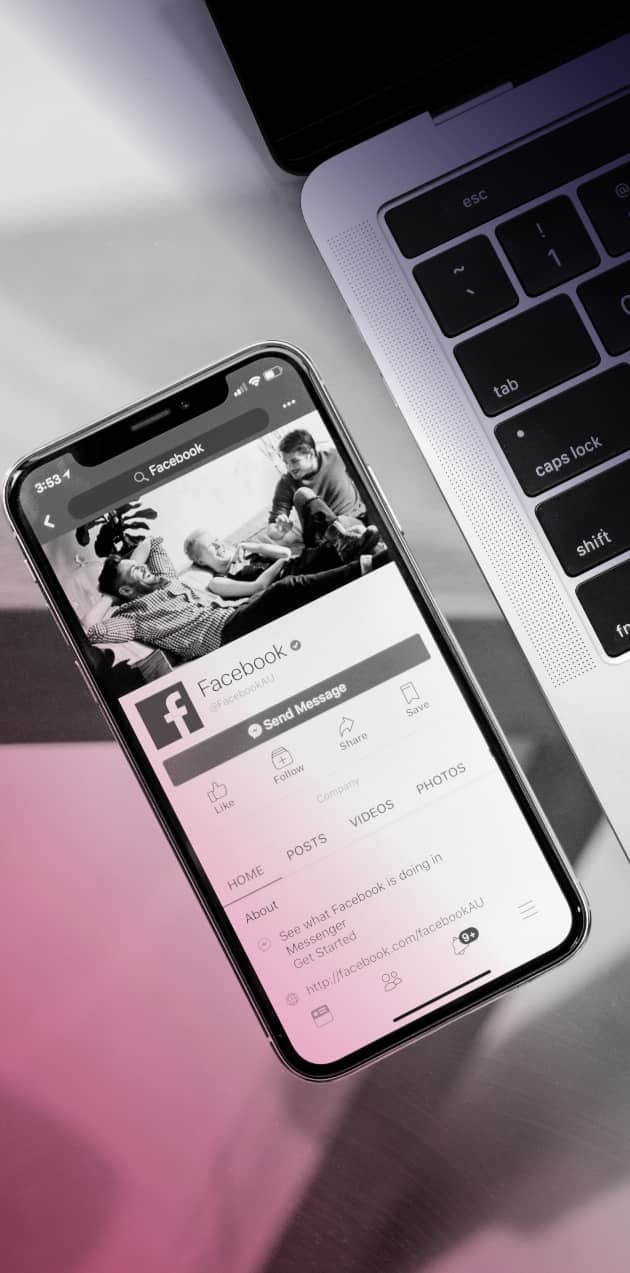 Organic Social vs. Paid Social
In the same way that search engine optimization (SEO) complements pay-per-click (PPC) advertising in the broader scope of your overall marketing plan, an effective social media marketing strategy will incorporate both organic (free) social and paid social strategies. Together, they help to grow your social media presence and boost your lead generation efforts.
By consistently posting high-quality content on your social media profiles, more people will like, comment on, share, and save your content. Search engines pay attention to these metrics and the algorithm uses them to determine search rankings — which means your social presence has the power to influence your online visibility organically and help you rank higher on the search engine results page (SERP).

Benefits of Organic Social:
Helps your business stay competitive
Increases awareness about your brand and new products or services
Allows you to promote new offerings in a cost-effective way
Helps you stay top of mind with new and existing customers
Fosters brand trust and loyalty
Illustrates your brand story and personality
Paid social, in contrast, is when businesses pay a fee to popular social media channels such as Facebook or YouTube to display their ads or sponsored messages to targeted audience groups. These posts may include text, images, and/or video and are designed to blend in with other posts in a user's feed.

Benefits of Paid Social:
Lets you seamlessly connect with potential customers
Enables you to grow your reach by targeting varied audiences
The ability to A/B test visuals such as images and video
Helps your business maintain market share
Generates leads and increases conversions
Nurtures relationships to boost customer acquisition
Why Hire a Social Media Marketing Agency?
Like everything in the digital world, social media platforms — along with the features and capabilities they offer — are continually evolving, with new changes happening almost daily. Without a designated team to adapt to those changes, your business may get left behind.
If your current social media marketing efforts have not yielded the desired results, or if you (or your in-house marketing team) simply don't have the bandwidth to manage multiple paid social campaigns, partnering with an agency will help you develop a comprehensive social media content strategy and create data-driven paid social ad campaigns geared toward your target market to boost brand awareness and increase conversions.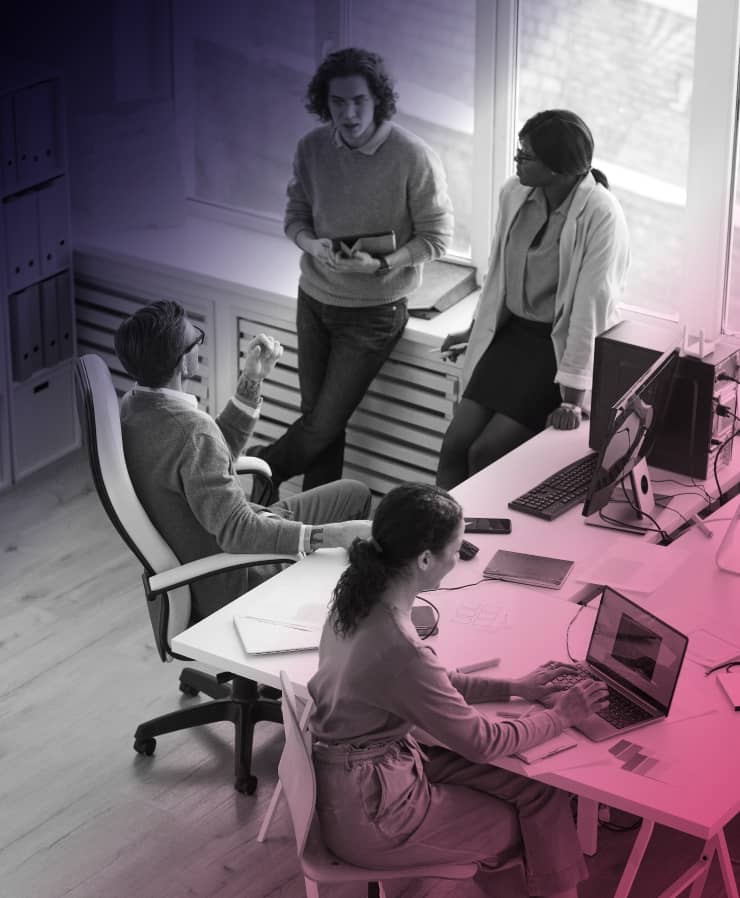 HawkSEM Social Media Marketing Services
Seventy-one percent of small to mid-size businesses today rely on social media marketing to increase awareness and drive growth. At HawkSEM, we take pride in offering a range of social media marketing deliverables to help you reach and exceed business goals. They include:
Paid Social Audit

One of the first things we will do is take a deep dive into your current social media presence. A social media audit involves examining each individual account to view the content of your social media posts and determine whether or not you are using each platform to its fullest potential. For example, have you created a content calendar? Are you using hashtags effectively? Are your posts reaching the right people?

Identification of Key Platforms and Opportunities

Next, we will research your brand, your industry, and your core offering to determine which social media platforms are best suited to your business and what opportunities might exist for your social media marketing campaigns. For example, should you be taking advantage of influencer marketing or incorporating user-generated content into your posts?

Audience Builds

Understanding your target audience and what motivates them to take action is one of the most important aspects of social media marketing. We create in-depth audience builds based on demographic targeting, interest targeting, email lists, previous site visitor remarketing, and more.

Ad Campaigns

Paid social media platforms such as Facebook Ads, TikTok Ads, and YouTube Ads take time to understand and require constant monitoring to ensure you are keeping up with the latest changes. HawkSEM helps you plan and build successful paid social campaigns and manage your ad spend so you get the highest return for your marketing dollars.

Campaign Strategy and Execution

Trying to expand your paid and organic social presence without first establishing a clear, long-term strategy is a common mistake — and a surefire way to lose your potential customers to your competitors. The team at HawkSEM will help you create targeted social media campaigns that will keep you top of mind and ultimately benefit your bottom line.

Ad Copy Creation

Writing compelling ad copy requires a deep understanding of your potential customer. It should effectively describe the benefits of your product or service, include the right targeted keywords to ensure clicks, and provide a clear and concise call to action (CTA) to capture the conversion. You could agonize for days over ad copy creation, or you could let our paid social team knock it out of the park on the first try.

Bidding Strategy

With pay-per-click advertising comes the complex world of bidding strategy, in which advertisers bid on their ads in order to secure the best placement locations. Because each paid social platform has its own bidding model (some more complicated than others) it is important to work with an expert who understands how to bid strategically and in a way that maximizes your marketing dollars.

Testing and Optimization

A/B testing is essential to a successful social media marketing campaign. Testing every element, from the format of your ad (e.g., video, single image, or carousel) to the placement (e.g., messenger, stories, or feed) provides a clear picture of what resonates best with consumers and motivates them to make a purchase, fill out a form, contact your business, or some other desired action.

Conversion Tracking

One of the biggest mistakes marketers make is not tracking conversions — or not tracking them correctly. This is critical to understanding how well (or how poorly) your campaign is performing. Our proprietary marketing technology, ConversionIQ, makes analyzing your campaign metrics a breeze so you can optimize for higher conversions and create more targeted, successful paid social ads.

Facebook Meta Pixel & LinkedIn Insight Tag Implementation

These are pieces of code that you can install on your website that will enable you to track conversions back to your social media campaigns. In other words, they provide enhanced audience data to help you measure campaign effectiveness, so it is important to know how to install and utilize them correctly.

Around the time of their merger with Kindbody, Chicago-based IVF lab and fertility clinic Vios Fertility reached out to HawkSEM for help with managing their Google Ads, Facebook Ads, and Bing Ads (now Microsoft Advertising) paid social campaigns.
In addition to leveraging our exclusive Migration Checklist to ensure a seamless transition to the Kindbody family, HawkSEM built and implemented new paid campaigns for expanded locations, configured and tested new landing pages and forms, and assisted with troubleshooting conversion tracking issues after the launch of the new site.
As the result of the partnership, Vios Fertility/Kindbody was able to:
Increase the total terms ranking for the website by 74%
See a 128% increase in organic new users to the website
Increase organic website sessions by 128%
FAQs about Social Media Marketing Services:
How much do social media marketing services cost?

Depending on the size of your business and the scope of your needs, pricing for social media marketing services may range anywhere from $2,000 to $10,000 monthly — and possibly more, if you want to run paid social campaigns on more than one platform.

What services are included?

A full-service social media marketing agency should provide a wide range of services, including social media management, content planning and production, building and managing ad campaigns, and tracking and reporting.

How long does it take to see results?

A good rule of thumb is about six to nine months, but many social media marketing campaigns will start to gain traction after around three months. While paid social campaigns are typically more effective in the short term for driving website traffic and boosting sales, building your organic social presence is a long-term strategy that will evolve over time.
The Bottom Line
Keeping up with the latest social media platforms and online trends can be challenging. The HawkSEM social media team takes the hassle out of social media marketing to help you reach and exceed your business goals.
With 15+ years of experience, our marketing experts are dedicated to helping you grow your online presence and connect with more potential customers to ultimately drive revenue. Using data-driven strategies and proprietary technology solutions, we will build, implement, and optimize a tailor-made social media strategy for your business that delivers results.
Check out some of our current case studies, or contact us today for a free consultation.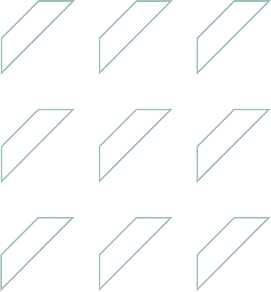 Request a Free Consultation
No BS, just results. Average clients see a
4.5x ROI
Dramatically improve ROI
Outperform the competition
Increase conversion volume
Better track ROI
Reduce cost per acquisition
Improve lead quality