Social media specialists are digital marketing professionals who can get your brand more visibility, grow your reach, and boost credibility. Below, learn more about what they do, typical salaries, how to find the right one for your biz, and more.
Here, you'll find:
At this point, the term "unicorn" is perhaps overused in corporate culture. But when it comes to being a successful social media specialist, it's hard to find a more accurate description.
After all, social media specialists' brains need to be equal parts creative and analytical. That's according to Nicole Goodnough, senior paid social media manager at HawkSEM. "We need to remember that we're humans speaking to humans through digital means," she adds.
More and more brands using social media to stand out and gain an edge over competitors. As a result, you may be curious about whether or not it's time to partner with (or hire) a social media specialist.
If you're not sure where to begin, what to look for, or how to find the right fit, keep reading for answers. 
 

What is a social media specialist?

A social media specialist is a digital marketing professional with experience and knowledge in helping brands create and manage effective profiles on social media platforms. 

Any social media whiz worth their salt will know things like which type of content performs best on the top platforms, which demographics have the most presence on each, and strategies for how to leverage social media marketing with success.

What are those top social media channels, you ask? Generally, that means:
Facebook (aka Meta)

Instagram (owned by Meta)

Pinterest

TikTok

 

Snapchat

YouTube (owned by Google)

X (aka Twitter)
Usually, a social media specialist will have experience when it comes to the latest best practices on both the organic and paid sides of these platforms, but it's best to ask if you're looking for someone with both sets of skills.
What performs best organically may be different than what performs best on the paid side, and often, both types can work in harmony as part of your social plan. A paid social media expert will specialize in paid ads on the main social platforms. 
 

What does a social media specialist do?

Since social media is such an ever-evolving field, so too are the tasks, duties, and requirements for someone with this job title. The role will also depend on whether you hire an SMS full-time or have them collaborate with your existing marketing team or social media coordinator.

But since you're not here for vague answers, we tapped Magnolia Deuell, HawkSEM's associate director of social media, for her expert insight. Below, she helps lay out some typical responsibilities and skillsets of a social media specialist.
Responsibilities:
Social media account

audits and setups

Full-funnel

social media marketing strategy

execution

Social media campaign

creation and expansions

Performance,

KPIs

, and

metrics

monitoring (usually via

Google Analytics

)

Ad copy creation and testing 

Image ad design direction

Budget management 

Tracking 7-day attribution (on Facebook aka Meta)

Reporting and client communication
Skillsets:
Exceptional attention to detail with strong written and oral

communication skills

A passion for discovering and testing the latest

social media trends

, technologies, and platforms (from

influencer

marketing and viral

TikToks

to the latest Twitter drama)

Proven experience using tools like Facebook Ads Manager,

TikTok

Ads Manager, Facebook Pixel Helper,

LinkedIn

Campaign Manager, and Google Workspace tools like Docs and Sheets

Knowledge of how

search engine optimization

(

SEO

) applies to social media

Nice to have: experience with social media

analytics tools

like

Sprout Social

,

HubSpot

, and/or

Hootsuite

Strong

time management skills

and

multitasking

abilities
Depending on your company's unique needs and goals, you may need something slightly different than what's listed above. That's why it's important to clearly define your social media goals before creating a job description and starting to look for potential social media experts to work with. 
 

What is a social media specialist's salary?

On average, a social media specialist in the U.S. makes about $50,967 a year. That's based on the average salaries for this role as posted by big-name career and job sites like ZipRecruiter, Indeed, Zippia, and Glassdoor. 

Some full-time specialists working in-house will be paid a salary, while those at smaller companies or who work on a contract basis for multiple brands may charge by the hour. And, of course, those with more years of experience or technical expertise may charge more than junior-level specialists.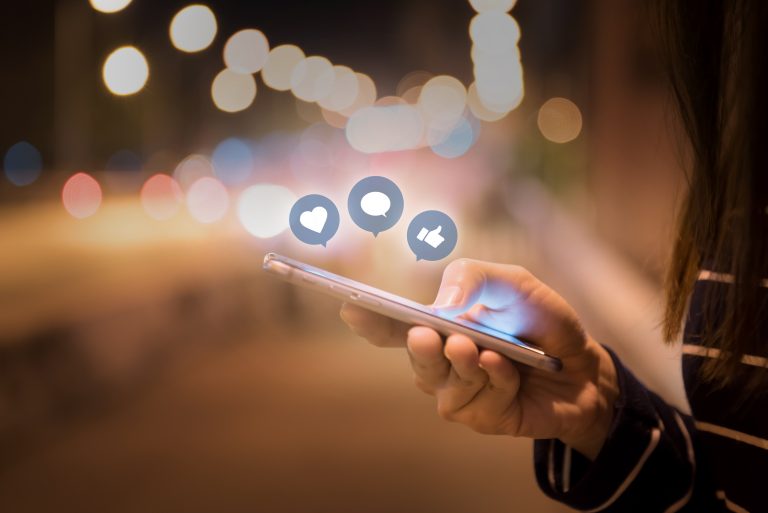 How can a social media specialist benefit your business?

Being a successful business means you've got to be thinking about the bottom line. So when it comes to making the case for partnering with or hiring a social media strategist, highlighting the potential benefits is key.
More visibility
As Search Engine Land reports, "the information shared across social platforms can help you show up on search results." Since your social profiles could show up on the search engine results page, you want to put your company's best face forward, right?
A social networking pro can help ensure your social media profiles are posing for maximum brand awareness. That can mean checking for things like whether or not your profiles are the right type of account (like a business page vs. a personal one), how consistently you post, and if the content of your profiles matches the ethos and mission of your brand.
They can also help ensure the social media content you post (whether that be organic or paid social ads) gets the maximum amount of reach through leveraging the right features, creating strategic messaging and visuals, choosing proper targeting options, and more. 
Boosted credibility
My fellow millennials likely remember those "Mac vs. PC" commercials from the 2000s. The aim of the ad campaign was to position Mac as the cool, modern computer solution, with PCs as the older, more outdated option.
The same idea can apply today. Let's say someone is researching your company against a competitor, either as a potential customer or potential hire. They may include social platforms in the process.
If your social profiles are slick, cohesive, and updated? That's likely going to give you a credibility boost over a brand with a low-quality, inconsistent social media presence. 
A hiring edge
Nearly 8 in 10 job seekers use social media for company research, according to GoHire. Social media gives businesses a unique opportunity to highlight what makes them stand out. It's also a great way to showcase the people who make them great. 
If you want to leverage social media to help you attract candidates, then your social media strategy should include humanizing your company. You can convey this through your posts in a few ways, including:
Photos of employees with short, fun facts about them (with permission, of course)

Employees' pets (who doesn't love a good animal photo, c'mon)

Behind-the-scenes videos of what

day-to-day

life is like

Creatively illustrating cool job perks,

like (ahem) a wellness stipend
Pro tip: Don't have a designer on staff? Consider hiring one on a contract basis to create a batch of social media posts using your brand's color scheme and font for posts that look consistent and professional. Don't have it in the budget? Tools like Canva offer free and paid templates, allowing almost anyone to whip up an Instagram-worthy image in a flash.
 

What to look for in a social media specialist

"Aside from limitless caffeine, social specialists need to have a lot of tools in their belt," explains Goodnough. "Copywriting, SEO basics, analytics, community management, and strategic planning are just a few of the skills needed to be successful."

She also recommends keeping in mind that social media's role today is fluid. People turn to social platforms "for news, product discovery, entertainment, community building, education, and more."

Because of that, these marketing specialists "have to be able to create content strategically that works to support a brand's mission and goals while simultaneously serving a unique purpose for users," she says. 
 

Questions to ask a potential social media specialist

Once you're ready to hit the job boards and find the right social media specialist, you want the process to be quick and efficient, right? 

Experience has taught us that having the right questions ready to go in advance of an interview or consultation chat can help you quickly weed out who is and isn't a qualified candidate. 
Social media specialist interview questions:
Who are some of your favorite industry figures that you follow and why? 

How do you stay in the loop when it comes to platform trends and updates?

Tell me about how you would tailor content for our

target audience

. 

How do you use social media data to determine strategy? 

What are some of your favorite

project management

and/or

content creation

tools for social?

How would you manage our social media (organic and campaigns) differently than what we're doing now?
Pro tip: Goodnough says the best social media specialists stay up to date on the latest industry trends by being online and regularly researching. For example, "If an SMS is supposed to be running a marketing campaign on LinkedIn but isn't active on the platform themselves," she says, "they'll be hard-pressed to develop a successful content and targeting strategy."
The takeaway
Having strong social media profiles not only enhances your existing marketing efforts, but it boosts your online presence overall as well. The most efficient way to make that happen (without adding even more to your plate) is by enlisting the pros.
Whether you opt for a freelancer or an agency to take the reigns of your social media initiatives, knowing what skillsets you're looking for – and the benefits you're bound to see – can make the search that much more successful.
Ready to take your social media plan to the next level? We can help.