Quality Writing Matters
From product descriptions to blog articles to case studies, the content on your website has the power to turn first-time visitors into lifelong customers.
Imagine: Positioning your brand as the authority in your industry and earning the trust of your audience with the words on your website. But content writing requires more than just engaging copy (which is already hard to come by).
To stand out against the crowd and make more connections with your audience, your content needs to be backed by strategy.
So if you're ready to rank, it's time for high-quality content writing services.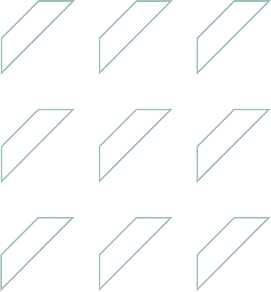 What Are Content Writing Services?
Content writing services are offered by content marketing agencies, in-house content writers, or freelance writers who specialize in the strategy and production of online content, such as blogs, web pages, and case studies.
While some content writing services may be limited to monthly recurring blogs, a full content marketing strategy will include different types of content to engage your target audience at every stage of the sales funnel. For example:
STAGE #1
Educational Content
Blogs and articles
Infographics
Podcasts
Press releases
Landing pages
Video
STAGE #2
Content for Consideration
Webinars
White papers
Quizzes
STAGE #3
Content to Convert
Demos
Case studies
Spec sheets
High-quality content writing services should help your website rank highly in the search engine results pages (SERPs) for relevant keywords using search engine optimization (SEO). Why Content Management Matters
Content might feel like something you can come back to later in your marketing efforts, but the best digital marketing strategies rely heavily on web content that is engaging, SEO optimized, and relevant. In fact, chances are your competitors are already using a content writing service.
From strategizing a content calendar to content creation to publication, there is so much more to content marketing than churning out some blog content once in a while.
So if you want to see improvements in your organic traffic, higher placements in the SERP for your most valuable keywords, and a boost in your paid search efforts, the best content writing services can get you there.
Your Content Can Convert Like Crazy
Your business is too important to let just anyone handle your content writing services.
You need a partner who can deliver results like these:
HawkSEM: Content Writing Services from Digital Marketing Experts
As a digital marketing agency with a crew of exceptional professional writers, we're more than your typical content writing service provider.
We're a team of marketing experts who specialize in creating great content that moves your audience to convert.
While there are content writing companies whose services are exclusive to article writing, HawkSEM is made up of integrated departments of digital marketing experts.
We offer written content that meets your specialized content needs, and our extended team of experts provide added support for each channel of online marketing — from social media marketing to pay-per-click (PPC) advertising.
This gives our writing team insight into how a content strategy can impact the rest of your digital marketing channels.
Our original content delivers real results.

HawkSEM client DILO came to us after a website redesign led to decreased organic traffic and keyword rankings. In response, HawkSEM worked with the DILO team to create new content for their website that was optimized with meta tags and targeted keywords. The result? A 36% increase in organic clicks in six months, an increase in Google clicks for high-value keywords by 24% in three months, and a 46% increase in Google impressions in three months.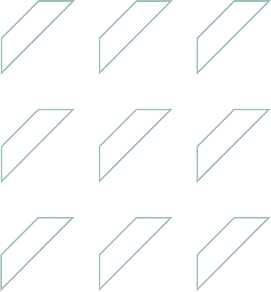 Content Writing Services from HawkSEM
HawkSEM offers killer content writing that makes valuable connections between your audience's problems and the solution your business provides.
Our SEO content writing services not only connect you with the right audience on the page — it also gets you ranked for valuable keywords, so you can make those connections faster.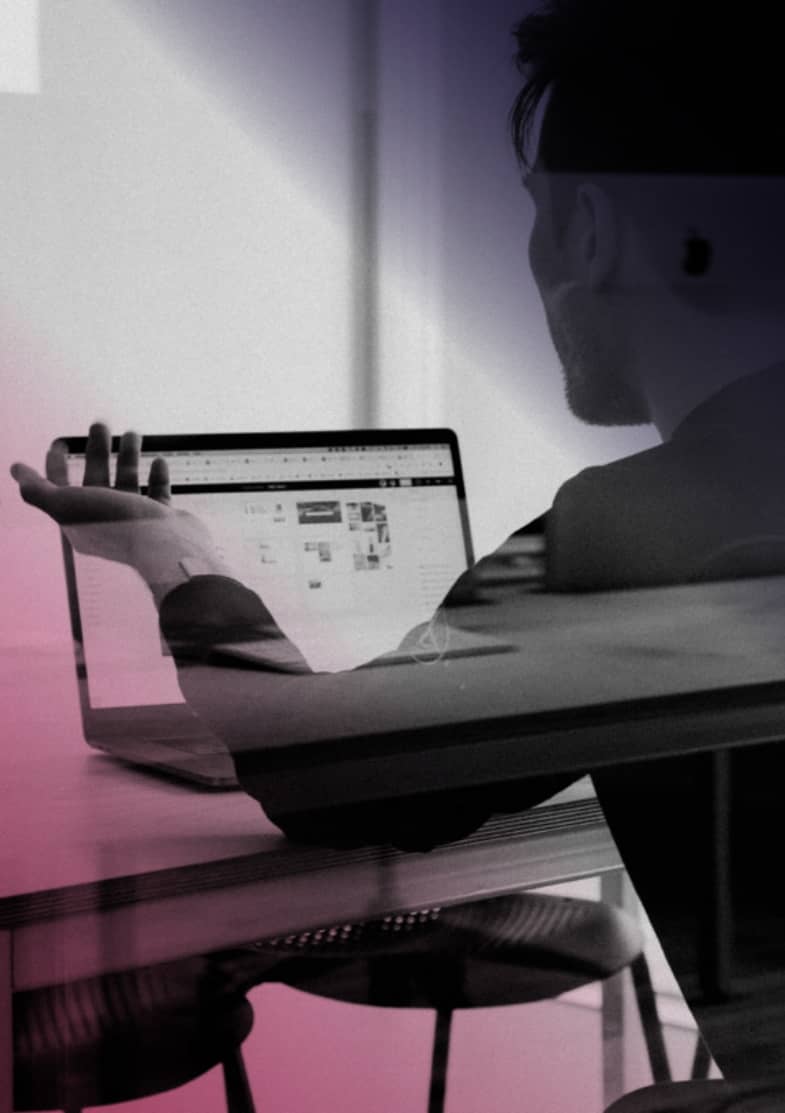 Our Content Writing Services:
A Hawk's-Eye View
It's about so much more than just writing. HawkSEM's professional content writing services take a holistic approach.
1.

Content Strategy

It starts with a plan. From keyword research to understanding the most helpful pieces of content for your target audience, we prepare a content strategy that provides value to your audience while carrying your website up the ranks.

2.

Content Production

Incredible writers are rare; which makes our team pretty darn unique. Our writers create engaging pieces of content using your brand's voice to hook your ideal audience early on. From blog writing to proofreading to our excellent turnaround time, our content quality is just one of the many things that sets us apart.

3.

Content Distribution

Ready, set, launch. Our content writing services include the publication and distribution of your content in the right place at the right time for maximum exposure and engagement.

4.

SEO Content

Excellent writing is one thing, excellent SEO optimized content is another. Our team's expertise in both allows us to get your content ranked on page one and increase your organic traffic (and conversions).

5.

Conversion Rate Optimization

Content that drives traffic means nothing if that traffic doesn't convert.

Our easy-to-read landing pages, convincing calls to action (CTAs), and engaging website content pushes people to take the leap with your brand. And why shouldn't they? You have an incredible offer — we're just the messengers.
Content Writing Services: The Deliverables
Curious what you'll get from our content writing services? Here's a sneak peek:
Keyword research & SEO strategy

Google Search Console & Analytics setup

Organic traffic goal assessment

Pieces of content according to your unique content plan

Content analysis & production

Page title & meta description optimization

Keyword analysis & recommendations

Content publication & distribution
Pricing: How Much Do Content Writing Services Cost?
As with all digital marketing services, the cost of content writing will depend on the provider. And while it can be tempting to seek out the lowest price available, keep in mind that not all content will convert — meaning that while your investment may be lower, your return will be even less. Yikes.
The Content Panel offers a general idea of how much you can expect to pay for freelance content writing services, ranging from $.05 per word for an inexperienced professional, to over $1 per word for a writer with many years of experience.
Some writers may also change by the hour rather than the word, and this can also range wildly from around $16 per hour to well over $100.
You can find a freelance writer on plenty of reputable platforms, such as Upwork, Fiverr, and even LinkedIn. The benefit of working with a content writing agency, however? You're sure to work with the best of the best.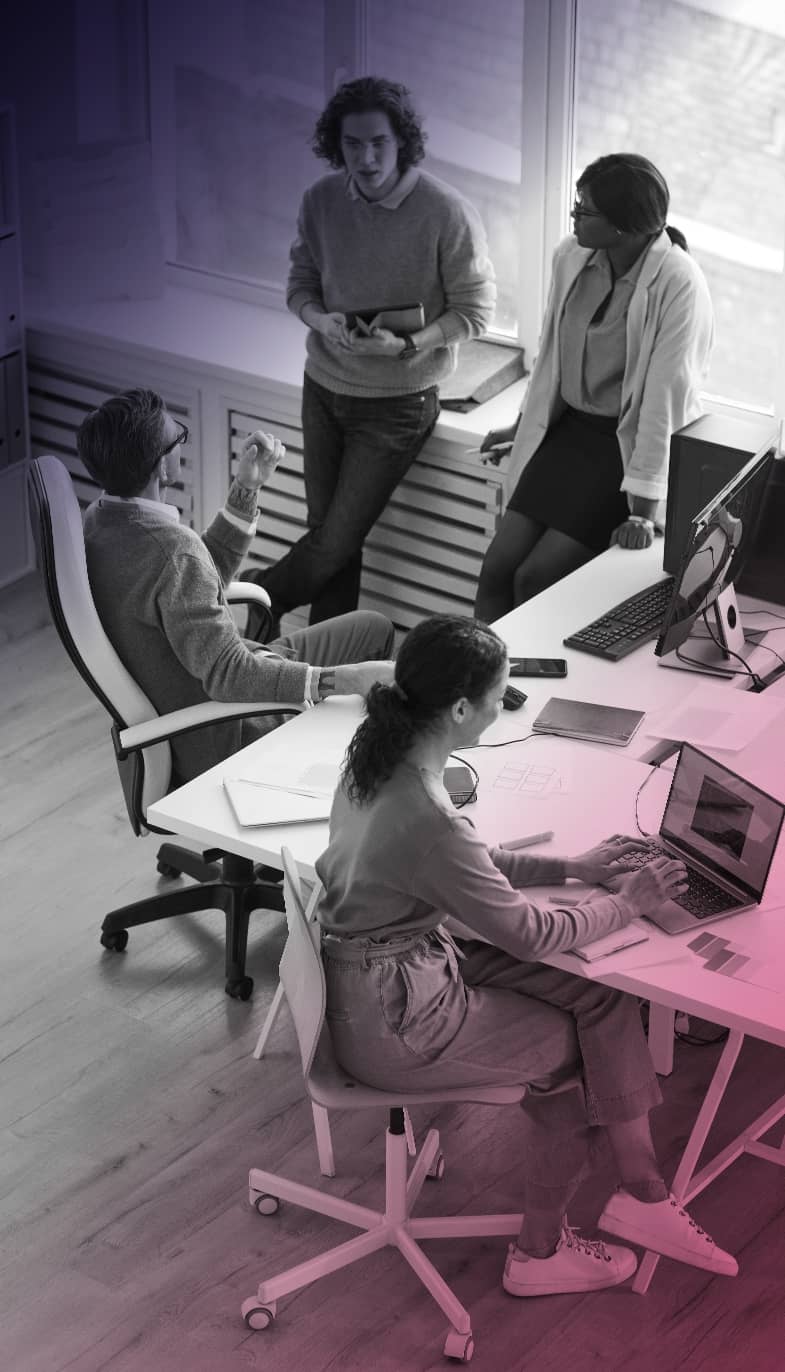 The HawkSEM Difference: Content You Can Count On
At HawkSEM, we create content that makes an explosive first impression (and second, and third). How do we do it?
How do we do it?
Our Team
Welcome to the team! You'll be assigned your own designated group of content writers who will learn the ins and outs of your business. Unlike other content providers, our crew is made up of senior level employees with a minimum of three years of experience. That means they're ready to create a custom strategy and content that crushes on day one.
As our gift to our clients, we also built out a Performance Team specifically to offer support and answer any questions you might have along the way. No questions? No problem. This team of experts will be busy seeking out other growth opportunities for your business in the meantime. Proactive? Yeah, that's kind of our thing.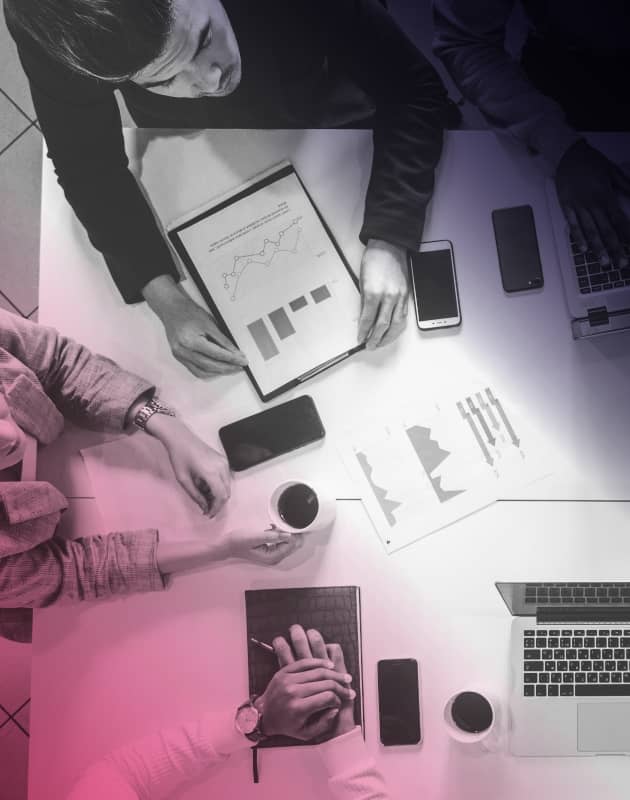 Our Process
Our content process is proof that there is indeed a science to the art of content creation.
Here's a sneak peek into what that process looks like:
1.Audit
2.Strategize
3.Create
4.Distribute
5.Report
6.Thrive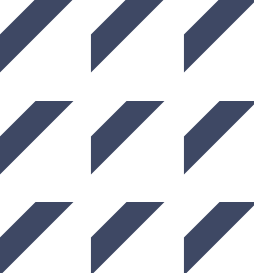 1. Audit

Step one? Our experts look through your existing content, identifying what you've produced so far, your brand style, and what keywords you rank for.

We'll compare that to our initial content suggestions: what keywords should you rank for? What types of content should be on your site? What content gaps exist that can make for easy additions and optimizations?

Finally, we'll turn the attention to you and your business goals to ensure we have a complete understanding of your key performance indicators (KPIs) and how content can best elevate your other marketing efforts and online presence. Once we understand your goals, challenges, target audience (and their pain points), it's time to build a content strategy from scratch.

2. Strategize

Depending on your goals, our team will create a tailor-made content strategy (including deadlines and publication dates) to make them come to life.

Whether you want to start small with an article or two each month or take on a full website rewrite, we've got you covered.

3. Create

Did you like what you saw in your content strategy? It's time for us to get to work. Following strict deadlines and reasonable turnaround times (including time for revisions and approval), your content library is about to grow.

4. Distribute

Once approved, we'll format, publish, and distribute your content. Sticking to a recurring schedule makes you more trustworthy to your visitors and search engines alike.

Page one, here you come.

5. Report

All good things take time. And seeing results from publishing high-quality content is no exception. But with our regular reporting, you'll see what a massive impact our content writing services make to your website on a monthly basis.

6. Thrive

You're racing up the rankings already. With organic traffic flowing and conversions cranking, you're just getting started with your content success. Now it's time to optimize, review, create, and repeat.
Our Proprietary Software:
ConversionIQ™
Most content writing agencies utilize marketing tools and reporting software. At HawkSEM, we take that one step further.
Meet ConversionIQ: our proprietary marketing tool and reporting system. With a simple dashboard that connects all your digital marketing channels in one place, you and our team have access to all your live data, making super effective optimizations easier than ever.
This level of data visibility allows us to pinpoint exactly where those valuable conversions happen — and where customers drop out of that sales funnel — to inform the content we create, publish, and optimize.
But that's not all. ConversionIQ allows you to check in on your account performance 24/7, so you'll always be as informed as we are. Transparency? Yeah, that's also our thing.
Our Expertise
We take content marketing (very) seriously. And that's why we only hire senior-level talent here at HawkSEM.
We think elevated expertise and experience are worth searching for to bring the greatest results for our clients. That's why our team brings more than just exceptional content marketing skills to the table — they also offer know-how in the nuances of specific industries, from lead generation and ecommerce to SaaS and education.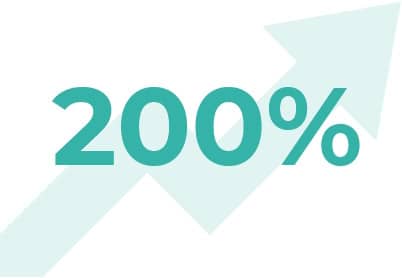 Honda trusted us to increase their organic sessions by 200%. Microsoft turned to us to achieve 4,000 new page one keyword rankings. At HawkSEM, the biggest names in these industries trust us to deliver tangible results.
Looking to Expand Your Marketing Strategy? We Got You
We mentioned that as a full-service digital marketing agency, HawkSEM offers more than just content writing services. This means we have a holistic approach to each individual marketing channel; we understand how content marketing impacts PPC, SEO, and everything in between — which ultimately makes your content marketing more successful.
While some clients choose to stick with content writing services for a while, many include other marketing channels or expand their reach with our team over time, using: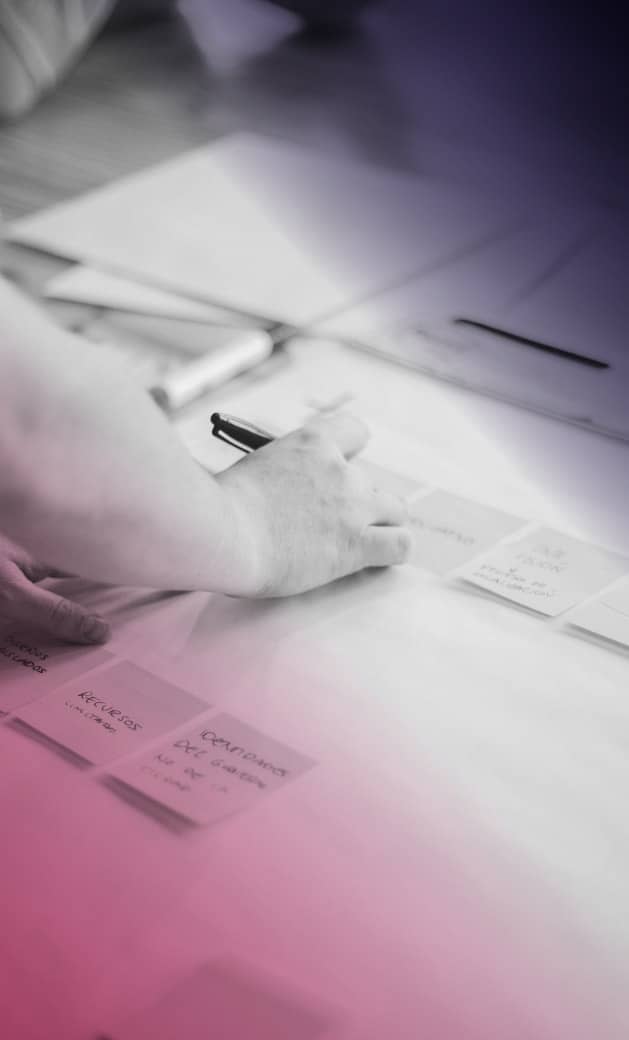 Our Culture
Did you know HawkSEM was voted a top company for remote workers? Or that we've been a fully remote agency since day one?
We like to think that the ability to hire the most talented, dedicated employees from anywhere in the country allows us to get the best results for our clients. With a 98% client retention rate, it seems our theory has been proven right.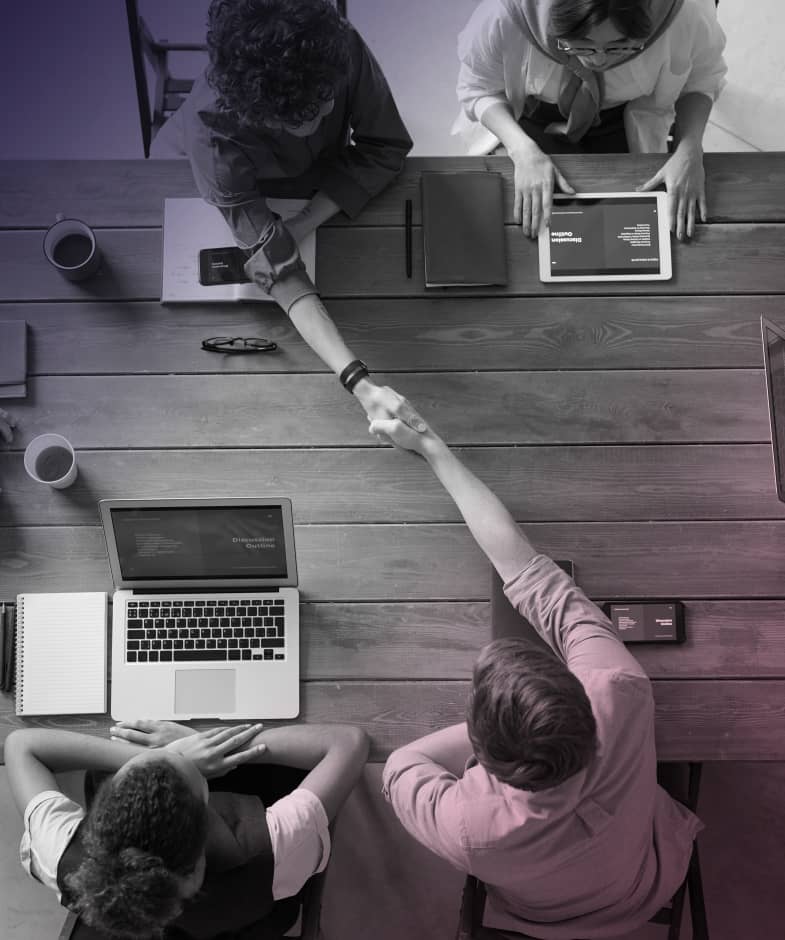 The Bottom Line
The content on your website is your first impression. How do you want your visitors to feel when they first meet your brand?
At HawkSEM, we create content that engages and moves first-time visitors to become the steady customers you rely on. That's because our team of content professionals get to the heart of what matters most to your audience — and because we're as dedicated to your success as you are.
With over 15 years in business, we continue to help our clients convert with captivating content.
There's a lot of competition out there. Make sure your content sets you apart.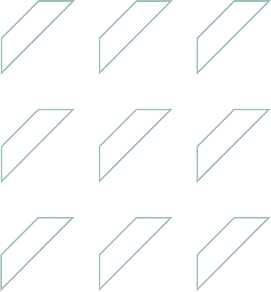 Request a Free Consultation
No BS, just results. Average clients see a
4.5x ROI
Dramatically improve ROI
Outperform the competition
Increase conversion volume
Better track ROI
Reduce cost per acquisition
Improve lead quality