Businesses today are expected to have an online presence. But you already know this — why else would you be investing time and effort into building your content library?
But there's a problem: you publish content consistently, but the traffic's not coming. Or worse, they're coming, but aren't engaging with your posts (or your business).
The ROI for your efforts is non-existent (or at least, not in a way you can track). So you frequently switch up your content plan, hoping something will give.
It's a never-ending cycle of lackluster outcomes. And you're not alone — businesses struggle to gain traction and generate profits from their content marketing.
The common culprit: lack of a content strategy.
A Semrush report shows 78% of companies with successful content marketing have a document content marketing strategy, while 81% of those with unsuccessful content marketing don't.
The solution: a content marketing consultant. Most businesses don't have a full-time in-house strategist or content marketer on staff to guide the company's strategy and execution. Or they're too busy working on other campaigns.
HawkSEM consults with businesses like yours to ensure all the pieces of the content puzzle are in place to make your strategy a success. As a result, our clients see an average 4.5x ROI when they implement our suggestions.
What Is a Content Marketing Consultant?
A content marketing consultant is a professional who helps businesses build effective content marketing strategies. They help companies identify their target audience, develop content that resonates with that audience, and distribute it to channels their audience use.
Some content marketing consultants are hands-on and will even help you execute the strategy with the help of a content marketing team. Here's a look at some of the inbound marketing services consultants offer:
Content strategy development: Involves creating a plan for the type of content a business should create, the topics it should cover, and how that content will be distributed.
Content creation: Involves creating content, such as blog content, videos, infographics, social media posts, and more.
Content distribution: Involves getting the content in front of the right people through channels, such as social media, email marketing, and search engine optimization (SEO).
Content analysis: Involves tracking the performance of the content and making adjustments to improve its effectiveness.
Overall, a content marketing consultant helps businesses create valuable content that attracts and engages their target audience. By doing so, they can build brand awareness, establish thought leadership, and ultimately drive more sales.
Enhance Your Content Marketing
Your business is too important to let just anyone handle your copywriting efforts.
You need a partner who can deliver results like these:
How Content Marketing Consultants Can Boost Your Business
A content marketing consultant is the partner you want on your side when you're ready to launch or grow your business. They'll keep your marketing aligned with both your business and its marketing goals.
Having a clear strategy from the start saves you the headache of redirecting marketing efforts and resources later down the line.
But what if you're in the middle of your business's launch or have been established for years now? A content marketing consultant can get your business on track to attracting more of the right customers.
At HawkSEM, we act as a guide to our clients, ensuring they spend their time and effort on the right activities to grow their business. We achieve this using our decades of combined experience and proprietary software, ConversionIQ.
Together, we can audit existing campaigns and build new ones that are optimized to drive quality leads and higher conversion rates.
No more guesswork or shooting arrows in the dark — you'll know exactly what to do and why (plus, you'll have the data and ROI to back it).
So if you're content marketing is generating little to no results (or you've yet to start), then reach out to us to learn more about ConversionIQ and book a free strategy session.
ConversionIQ in Action
Skills to Look For in a Content Marketing Consultant
Selecting a content marketing consultant should be just as strategic as your content marketing. Otherwise, you risk falling into the wrong hands because you allowed your budget or first impression to guide your decision.
While your budget matters, it shouldn't be the sole factor that drives your decision. If you want to increase the odds of getting a return on your investment, look for consultants with the following skills and traits:
01

Creative problem-solver

Consultants should be able to recognize challenges, come up with creative solutions, and think outside the box.

02

Communication

A consultant should be able to explain the details of your project in a way that your team members can understand.

03

Analytical thinker

Consultants need to be able to analyze data from tools like Google Analytics, draw insights from it, and use it to inform their strategy.

04

Strategic thinker

Content marketing consultants should be able to identify the big picture and develop a plan to achieve it.

05

Project planning and management

Consultants need strong project management skills to ensure their strategy is executed correctly and on time.

06

Social media expertise

Content consultants should be well-versed in all social media channels and know the best practices to increase engagement.

07

Search engine optimization (SEO) knowledge

Marketing consultants should understand how to optimize content for SEO, so it's more likely to appear in search results and drive relevant traffic.

08

Collaborative

Consultants should have the ability to work with other stakeholders, such as designers and marketers, to ensure that all elements of marketing campaigns are cohesive and on-brand.

09

Research skills

Content marketing consultants should be able to research topics, identify gaps in the market, and create content that meets customer needs.

10

Adaptable

Consultants should be able to pivot quickly and create strategies that are flexible enough to reflect market changes.

11

Experience in the industry

They should have years of experience working with similar clients and industries, so they understand what works best for your business.

12

Leadership skills

Content marketing consultants should be able to lead teams and ensure that everyone is on the same page with their strategies.
When you hire HawkSEM as your advisor, you'll get all of this, plus the experience of delivering exceptional results for major brands like Honda, Verizon, and California State University. But this doesn't mean we're big-headed — we're still humble enough to help the small business owner vying to level the playing field, and startups lacking systems and direction. Questions for a Potential Content Marketing Consultant
Before bringing a content marketing consultant aboard, you need to understand how they work, their approach to strategy, and other factors that'll impact the outcome of your campaigns.
Here's a list of questions to help you gauge whether a marketing consultant is a right match for your business:
Do you have systems in place to measure success and track progress?

Knowing how they measure success and what metrics they track will give you a better idea of how they'll help you grow.

How do you handle taking direction and receiving feedback?

Finding someone who can collaborate with your team and adjust their strategy when needed is important.

What experience do you have in the industry?

Knowing what types of clients they've worked with, and what successes they've achieved will show if they can generate the results you're seeking.

What can I expect to pay for your services?

Some consultants work on an hourly basis, while others offer a flat monthly or project fee.

What is your process for developing, implementing, and measuring content campaigns?

This will give you an idea of how they approach their work and whether it aligns with your operations and expectations.

Are you familiar with many different content formats (blogs, podcasts, videos, social, etc.)?

Having a consultant familiar with various channels ensures your strategy is holistic.

What strategies do you use to create content that resonates with viewers and drives organic traffic?

Some may use methods that are outdated or misaligned with your goals. (If they refuse to reveal their methods, run for the hills!)

What metrics do you track to measure success?

Knowing how they track and evaluate performance will give you a better idea of how they'll help you grow. If all they focus on is traffic and other vanity metrics, then this is a red flag.

How quickly do you deliver your services?

Timeliness is essential in content marketing, so ensure the consultant can meet your deadlines.

How do you prefer to communicate and how often?

Communication is key to the success of any project. Make sure your preferred method of communication aligns with theirs.

Can you be flexible with pivoting strategies based on factors such as the current landscape or new trends?

A willingness to adjust the strategy shows that they understand market dynamics and can pivot when needed.

Can you provide references, case studies, and testimonials from past clients?

It's important to know that they can deliver on their promises and have a strong track record of successful campaigns.

How often will you report performance metrics, such as engagement, website visits, and other KPIs?

This determines their efficiency at analyzing your campaigns and making necessary shifts to improve performance.
Ask our team these questions, and you'll receive straightforward answers and then some, so you know exactly what to expect when working with HawkSEM.
How Much Does a Content Marketing Consultant Cost?
An excellent question to ask when searching for a high-quality content marketing consultant. And the answer will vary, depending on the consultant. Some charge hourly rates, while others have packages and monthly prices for certain services.
For example, some have a flat fee for building a content marketing plan and calendar, while others will require a monthly retainer fee for ongoing strategy and execution.
It comes down to how hands-on you want your content marketing consultant to be and how long you plan to keep them on board.
But enough with the vague answers.
According to Thumbtack, consultants charge around $150/hr. This aligns with the survey results found by Credo, which shows the average consultant charges $141.67/hr.
Then for project rates, Credo states most consultants (73.49%) charge a monthly retainer that's under $3k. However, this comes down to the type of consulting you need.
For instance, Thumbtack shows packages ranging from $3,500 to $11,500 per month for digital marketing consultants. Here's the breakdown:
Advisory role: $3,500 to $5,500/mo
Consultative role: $6,400 to $8,500/mo
Managerial role: $9,500 to $11,500/mo
At HawkSEM, we do it all — from strictly advisory to complete content management. So if you're ready to get a quote for your content marketing needs, contact HawkSEM for a free consultation with one of our marketing experts.
The Bottom Line
You needed a content marketing strategy yesterday. Wasting your hard-earned revenue on a consultant that lacks vision, industry experience, and proven results isn't the way to go.
This could leave you with a "consultant" who pushes a "strategy" to push out new content month after month. Not going to work if your business should be focusing on refreshing and distribution.
No two businesses are the same, so having the same strategy for everyone doesn't make sense. You need a consultant who will do an in-depth dive into your company and its needs before offering advice.
Like we do.
HawkSEM is a full-service content marketing agency offering high-level consulting and hands-on execution. So if you're looking to build great content that attracts and converts leads, then connect with us today.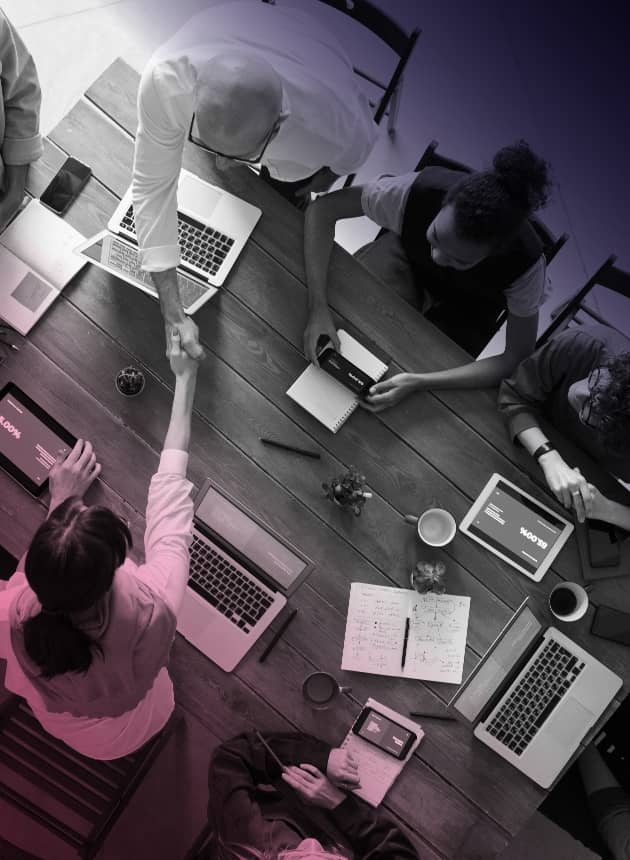 Request a Free Consultation
No BS, just results. Average clients see a
4.5x ROI
Dramatically improve ROI
Outperform the competition
Increase conversion volume
Better track ROI
Reduce cost per acquisition
Improve lead quality