Finding new patients is often no easy feat for dental practices. Between daily administrative work, keeping up with the latest technology, and staffing shortages, pouring more resources into digital marketing can feel like an impossible task.
But here's the thing: Whether you're a small, independent office or a corporate dental practice, digital marketing is the most effective way to get new patients through the door. And while social media and email marketing help with brand awareness and retention, pay-per-click (PPC) advertising is the best way to connect with those potential patients.
Because when it comes to finding a new dentist, patients turn to search engines like Google and Bing to learn what their options are. And PPC allows you to be the answer to their search, as long as you work with a reputable dentist PPC agency.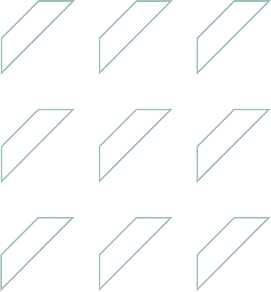 What is Dental PPC?
Dental PPC is a form of online advertising that uses search engine networks, like Bing and Google, to display visual and text ads. If you've dabbled with running your own paid search (another term for PPC) ads in the past, then this isn't news to you.
Paid search ads, such as Google Ads (formerly Google AdWords), Yahoo Ads, and Microsoft Advertising, appear in front of an audience of interested users, actively searching for dental services. When these users click your ad, they are taken to your website, where you have the opportunity to convert those users into lifelong patients.
While there are some universal best practices for PPC advertising, this form of advertising for a dental practice requires a unique strategy, from a focus on local search ads and more high-intent keyword targeting.
The primary features of a successful dentist PPC campaign include:
Proper location targeting
Ad extensions
Call tracking
Strong keywords (and negative keyword lists)
Personalized ad copy for prospective patients
An relevant and optimized landing page
A fast, easy-to-navigate, mobile-friendly dental website
Why You Need a Dentist PPC Agency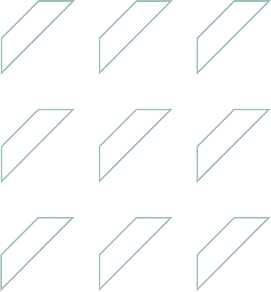 You wouldn't expect your patients to perform dental procedures on their own (yikes).
While the outcome may not be quite as painful, dental practices that manage PPC on their own or with an unqualified marketing agency or professional are at a big risk of losing money and potential patients.
Meanwhile, a dentist-oriented PPC company helps dentists build and run effective ad campaigns that pull in new patients, allowing you to grow and scale your dental practice.
So, if you are:
Ready to scale and bring in more patients
Hitting a wall with your existing efforts
Managing ad campaigns in-house, using up too much time or resources
Disappointed with your past experience with PPC management
An established dentist office looking to expand and grow revenue
It's time to call in a dentist PPC agency.
HawkSEM: Dental PPC Done Right
You deserve an award-winning marketing company that understands the ins and outs of the dental field. Recognized by Google as the top 3% of agencies in the country, HawkSEM has proven to be leaders in the digital marketing space. HawkSEM clients have:
How do we do it?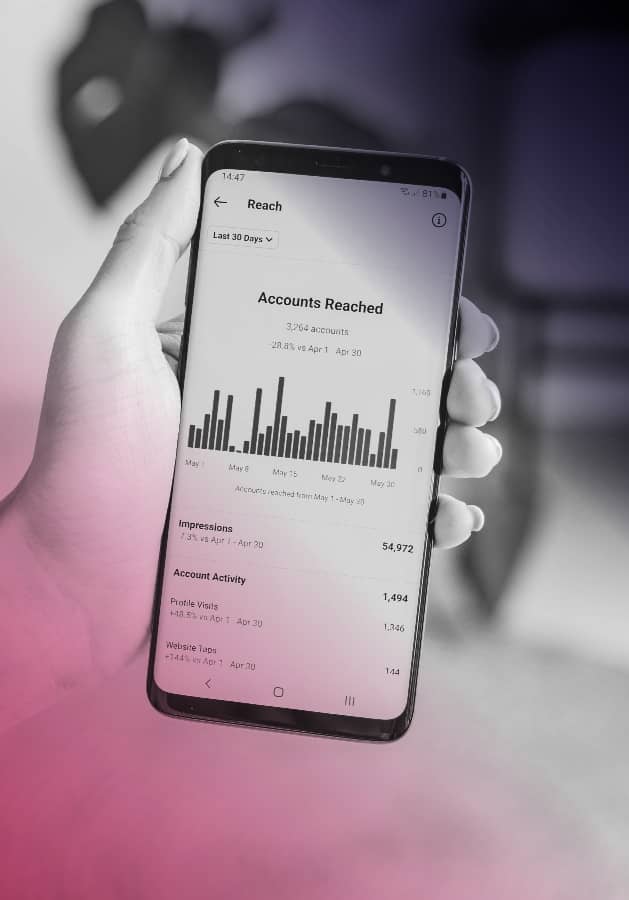 Our Dental Marketing Team
It takes at least eight years of schooling to become a dentist. And while what we do is very different, we think there's enormous value in putting in a few years of education and dedication before making the leap to the career of your dreams.
That's why each member of the HawkSEM team is hired with a minimum of three years' experience. This is possible because we are a fully remote agency, giving us the flexibility to hire the best talent the country has to offer.
As our client, you'll have a dedicated team who will strategize and execute a PPC plan customized to your unique dental practice's needs.
What's more, our clients have access to an in-house Performance Team: A group of client success experts who answer any questions you have, all while pursuing additional growth opportunities for your office.
Our Awards & Achievements
You put a lot of work into becoming the best dental practice in your region. We put a lot of work into becoming the best PPC agency, too. From continued education that allows us to get ahead of industry trends to a shelf-full of awards, our achievements set us apart:
Microsoft Advertising Partners
Meta Business Partners
15+ years in business
Clients average a 4.5X ROI
98% retention rate
Experience with a wide range of industries
Our Proprietary Platform: ConversionIQ
X-rays offer insight into hidden problems (or soon-to-be problems) that a dentist wouldn't be able to see on their own.
ConversionIQ is our X-ray technology.
This marketing tool is a mix between a reporting system and a marketing tool that connects all your digital marketing channels into one centralized hub. The result is an easy-to-navigate dashboard that gives you a bird's-eye-view of what's happening inside your multiple marketing accounts.
And with all those pieces of data together in one place, it shows what's working as well as hidden problems that would otherwise go unnoticed.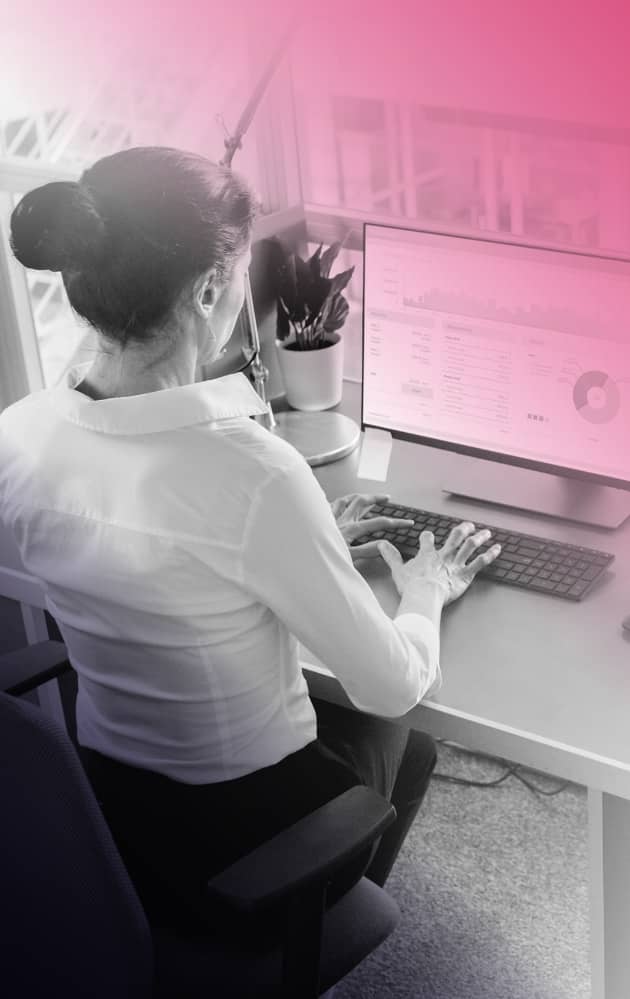 Here's what ConversionIQ does:
1

Unified Dental Marketing Efforts

Do you have an in-house marketing manager who handles your email campaigns or social media accounts? Even if HawkSEM only manages your PPC marketing, ConversionIQ allows our team to connect the dots across these channels to find improvement opportunities.

2

Reporting When You Want It

HawkSEM clients have the power and freedom to check their account performances and activity whenever they want with ConversionIQ.

That means you never have to wait for a report only once each month (although we still provide those) and you never have to wonder if there have been any changes made to your account. Instead, ConversionIQ acts as your personal reporting tool.
3

Optimizes Your Campaigns

ConversionIQ is the ultimate optimization tool.

With limitless data, our team is able to make effective optimizations to our clients' marketing campaigns.

Here's what we mean:

HawkSEM clients like Microsoft, Datadog and Columbia University came to us while already driving a high volume of leads. The problem? Many of those leads were low-quality.

After connecting those accounts to ConversionIQ, our team uncovered which leads were actually bringing in new business. While some keywords were converting at high volumes with a low cost per lead, the long-tail, low-volume keywords drove most of the revenue.

With that information, we overhaul these campaigns — properly allocating their budgets to maximize return on ad spend (ROAS).

Overall, lead volume went up 2x, cost per acquisition was down over 40% and lead quality improved 60%.
Our Dentist-Specific Marketing Services
While we are known for our PPC expertise, HawkSEM offers a long list of expert digital marketing services, including:
Dentist PPC
Named one of the top 3% of Google Ads agencies in the country and a Microsoft Advertising Partner, it's safe to say PPC is our specialty.
HawkSEM's PPC deliverables include:
Keyword research
Campaign strategy & execution
Campaign restructuring & build-outs
Retargeting, display, & YouTube campaigns
Ad copy creation
A/B testing
Conversion tracking
Revenue modeling and forecasts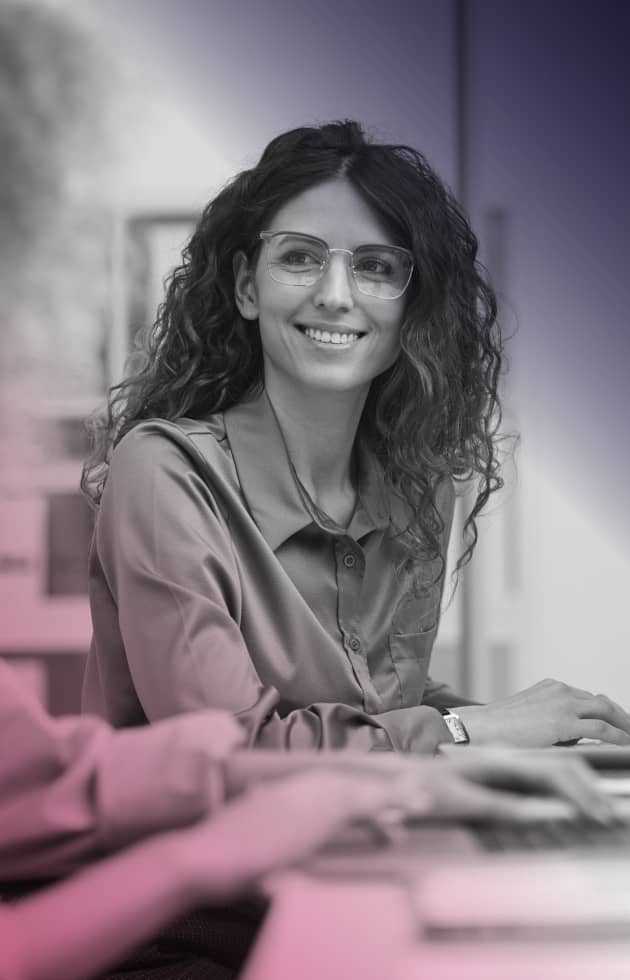 Dentist SEO
Search engine optimization is the foundation that holds together your dental PPC marketing efforts, and overall digital marketing success.
From the super technical to high-value content creation for your patients, our SEO team is on ahead of the latest updates to help our dental clients find their way to the first page of Google's search engine results.
Our dental SEO deliverables include:
Organic traffic goal assessment
Link building
Content analysis & development
Keyword analysis & recommendations
Backlink audit, cleanup & monitoring
Page title & meta description optimization
Google Search Console & Analytics setup
404 error identification, resolution & redirects
Site architecture analysis
Page speed analysis
Schema markup implementation
Algorithm impact analysis & resolution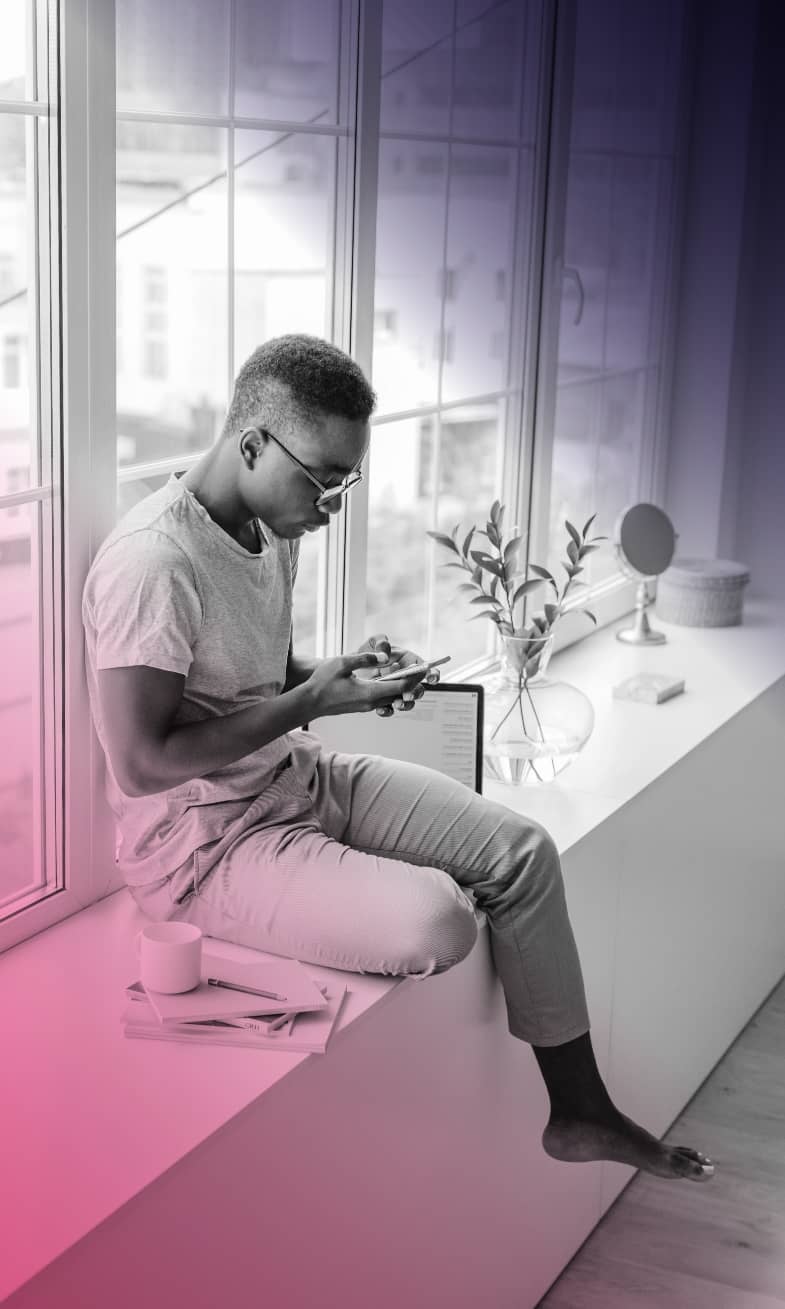 Paid Social for Dentistry
Social media is an incredibly powerful way to connect with prospective patients and lifelong patients alike. The team of paid social media marketing experts at HawkSEM help dentists create targeted campaigns that increase lead flow and brand awareness.
Paid social deliverables include:
Facebook, LinkedIn, Twitter, Instagram, Pinterest, & TikTok ads
Campaign strategy & execution
Ad copy creation
Conversion tracking
Facebook pixel and LinkedIn insights tag implementation
Identification of key platforms & opportunities
Audience builds based on demographic targeting, interest targeting, email lists, & previous site visitor remarketing
A/B and ad format testing (video vs. single image vs. carousel)
Placement testing
Bidding strategy & optimization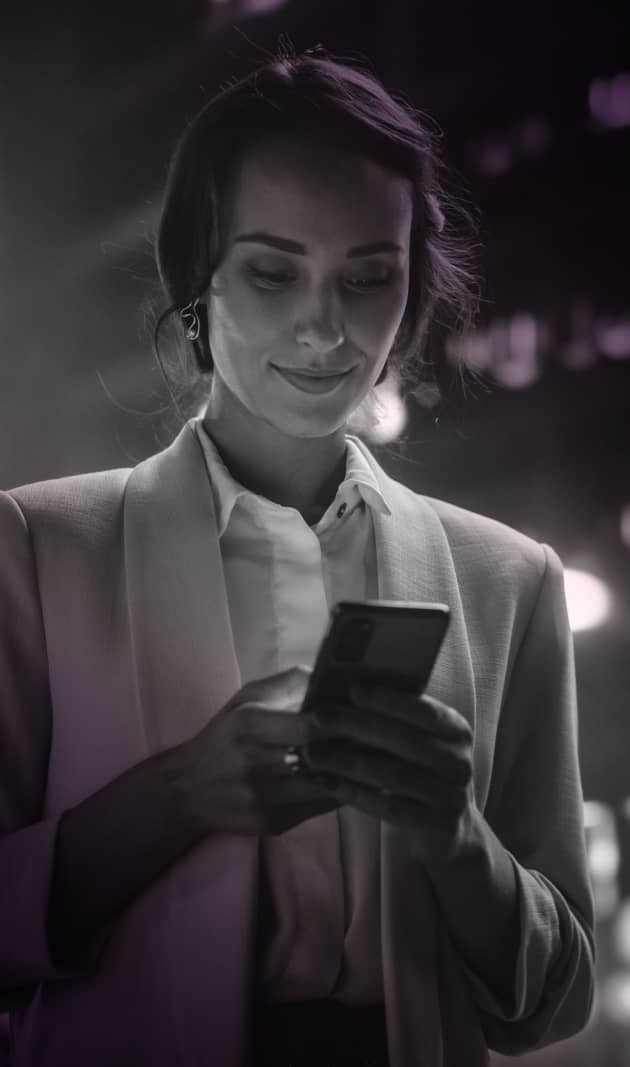 Conversion Rate Optimization (CRO) & Dental Landing Pages
We don't believe in just driving traffic to your dental website. We drive conversions.
Our team of CRO experts build custom dental landing pages before conducting rigorous A/B tests to boost your conversion rates. While these CRO services are built into your PPC package, it's worth reviewing the long list of deliverables, including:
User data gathering & research
Landing page design
Heat-mapping & scroll tracking
Click map tracking
User session recording
Funnel analysis
Form interaction & drop-off analysis
A/B testing
Conversion tracking review & setup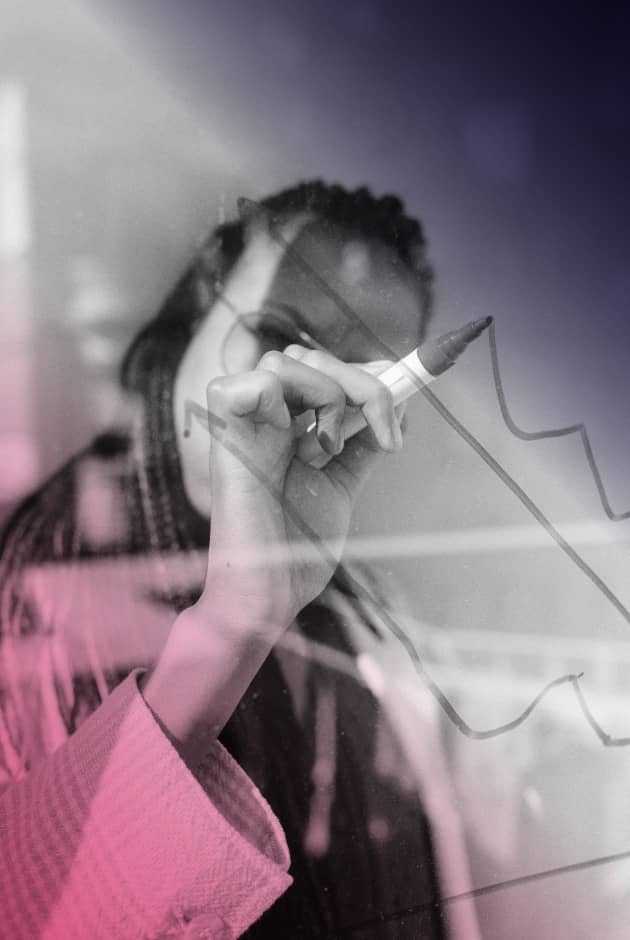 Our Process
Super successful dental PPC campaigns don't just happen. At HawkSEM, our clients' success is made possible because of our proven process, fueled by our many years of experience.
Here's what that process looks like:
1.Audit
2.Strategize
3.Build
4.Optimize
5.Report
6.Thrive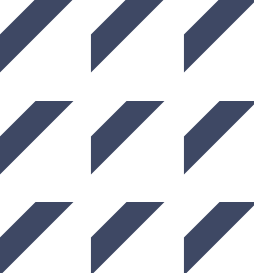 1. Audit
First, our team conducts a thorough audit of your current marketing campaigns using a thorough checklist to identify improvement opportunities. To learn more about your practice and your goals, we conduct:
Competitive analysis (direct and indirect competitors)
Search query and keyword research
Current ranking research
Target audience research
Your key performance indicators (KPIs)
Equipped with all the information we need to know about your dental practice, we'll return with a list of suggestions to improve your dental PPC campaigns. But this is just the beginning.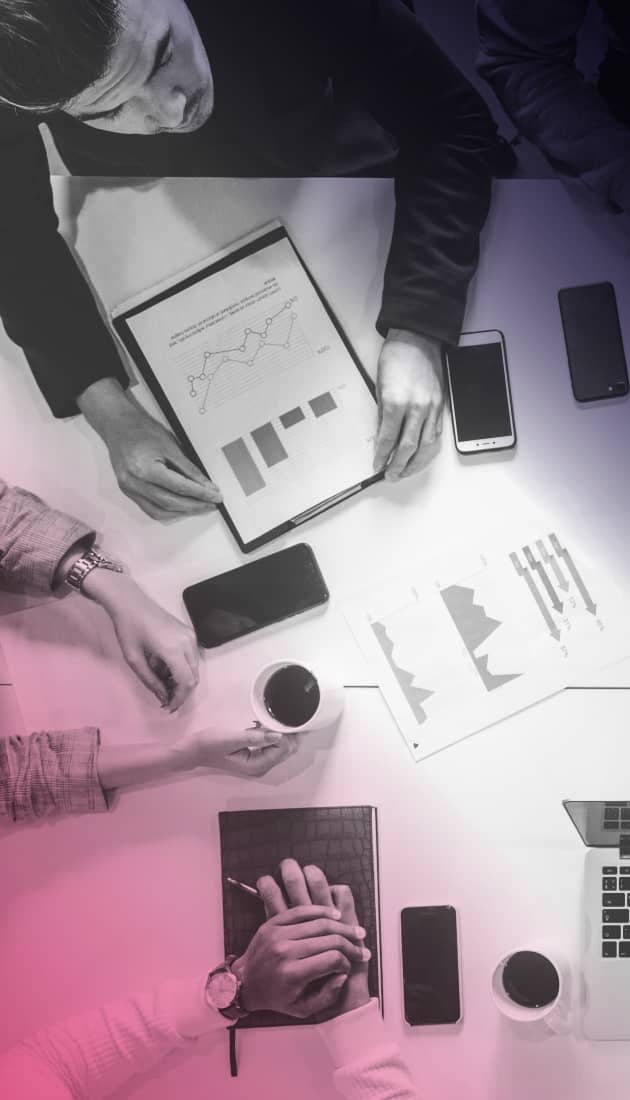 2. Strategize
Next up, the team gets to work on a custom PPC strategy for your dental practice. Using the improvement strategies we identified from your audit, we build a comprehensive plan to achieve your biggest goals.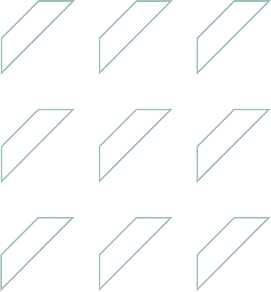 3. Buildout
Let's connect with those soon-to-be patients!
With an approved strategy, it's time to build your campaigns. This process includes:
Conversion tracking setup
Organized ad groups
A strong negative keyword list
A/B testing setup
Remarketing campaigns
Bidding strategy
Crafting compelling ad copy
Building appealing landing pages with strong calls to action (CTAs
Website design and content optimization
Our buildout process is extremely meticulous, setting us apart from other agencies.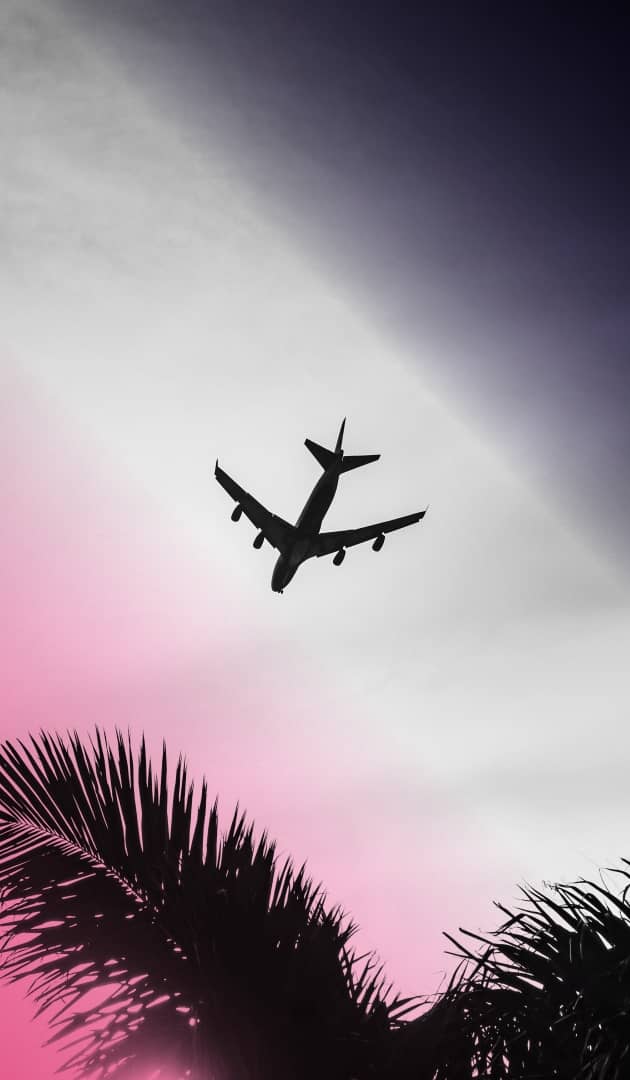 4. Optimize
Once your dentist PPC campaigns are live, it's time for your campaigns to work their magic. During this critical stage, the HawkSEM team gathers performance data and executes optimizations to narrow in on users who are ready to become your patients. This includes:
A/B testing
Refreshing ad copy, assets, & formats
Updating negative keyword lists
Conversion rate optimizations
Bid strategy adjustments
Improving Quality Score
Checking languages & locations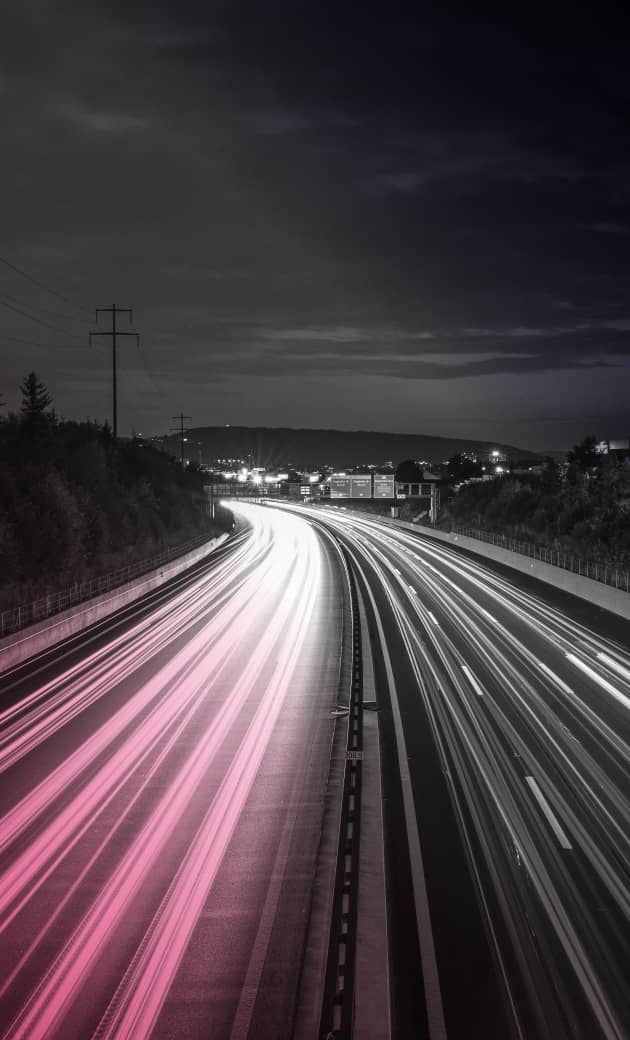 5. Report
Reporting is what separates the excellent agencies from the rest.
As a client, you deserve transparency into the work being done on your dental campaigns. At HawkSEM, we value regular communication and prove it through a reporting process that is monthly, always on time, and easy to understand. What's more? We report on the KPIs that matter to you, not just a highlight reel that makes us look like the heroes.
And, of course, with ConversionIQ at your fingertips, you can check in on your accounts anytime.
Email, Slack, phone calls, or video meetings. We work with your schedule and your preferred communication channels, because we are a part of your team.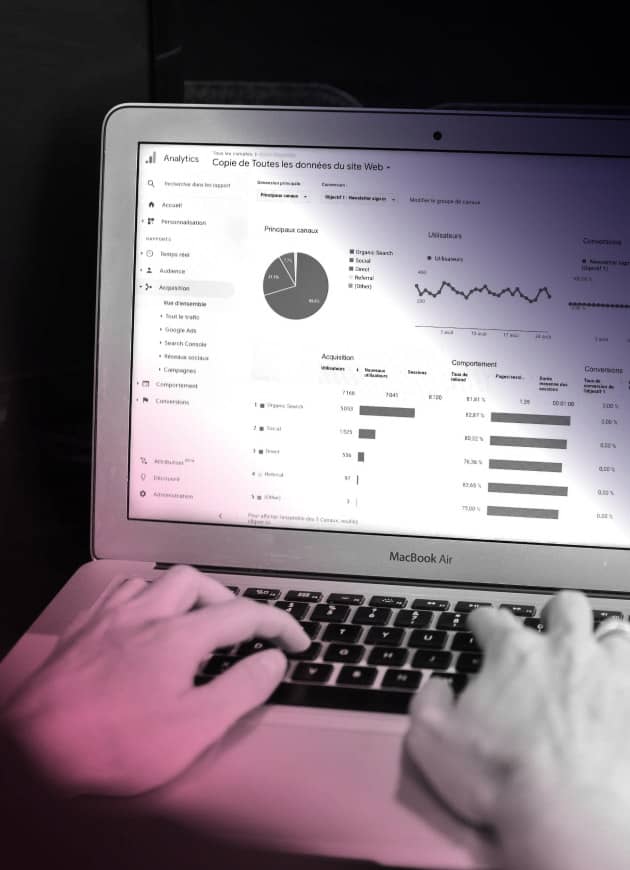 6. Thrive
It's a cycle that never ends: Build, test, optimize, and repeat.
This proven process will launch your dental PPC campaign to success.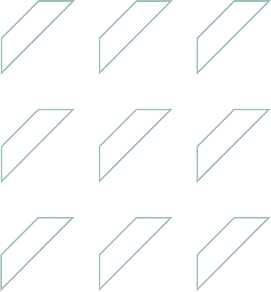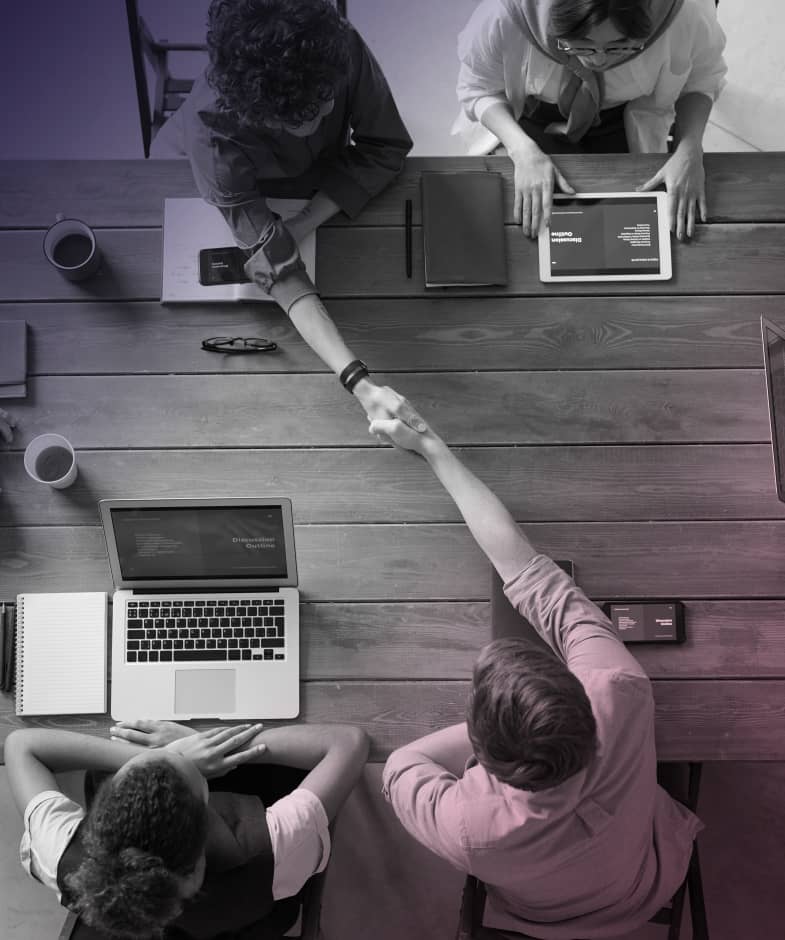 Culture
Your PPC agency should feel like a seamless addition to your team, which can only happen when your work cultures mesh together.
At HawkSEM, our adaptable nature makes it easy for us to join forces. And as a top company for remote workers, our company culture values our team members above all else.
Does PPC Management Fit Into Your Dental Marketing Strategy?
As a dental practice, you likely have a digital marketing plan in place already — or you're looking to grow your strategy in the future. Whether we run multiple marketing channels on your behalf, or exclusively PPC, we use pay-per-click advertising as a unifying bridge across your online marketing channels.
PPC and search engine optimization (SEO) for dentists – The better your SEO, the stronger your chances are of getting desirable ad placements. This is because your ads and your website are both ranked by the search engines that house them. So, a fast, mobile-friendly website with high quality content about your dental services is more likely to get you ranked organically and give you more street cred when your ads are weighed for relevancy.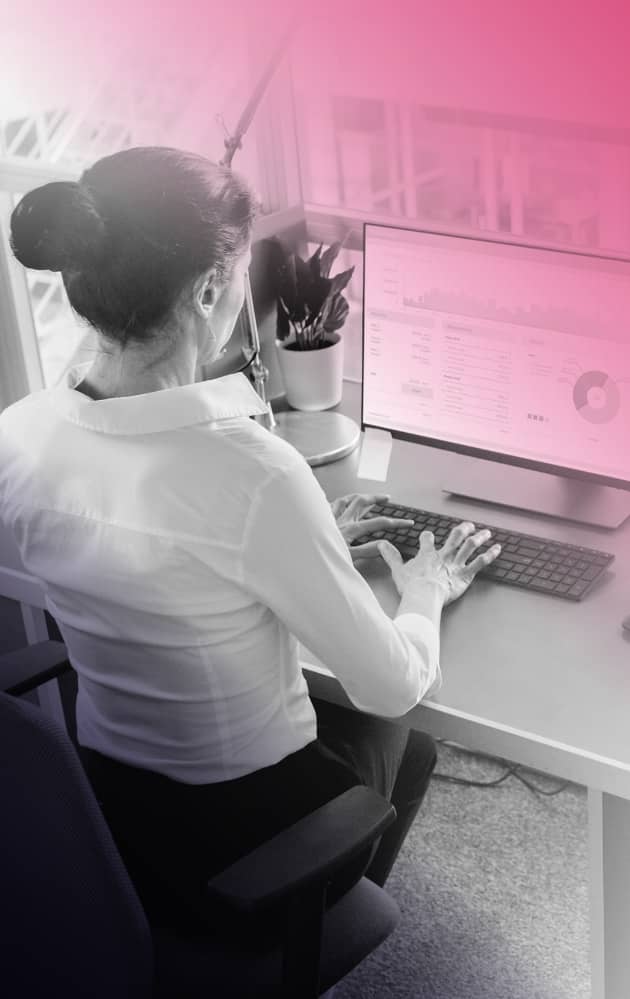 Learn more about how SEO and PPC work together here.
PPC and search engine optimization (SEO) for dentists

The better your SEO, the stronger your chances are of getting desirable ad placements. This is because your ads and your website are both ranked by the search engines that house them. So, a fast, mobile-friendly website with high quality content about your dental services is more likely to get you ranked organically and give you more street cred when your ads are weighed for relevancy.

Learn more about how SEO and PPC work together here.

PPC and email marketing for dentists

Email marketing is a great way to maintain patient retention and pull in new patients who are on the fence. PPC advertising allows us to funnel those prospective patient contacts into your email list faster, allowing the magic of email marketing to take over.
PPC and social media marketing for dentists

Social media marketing is a super effective way to connect with new, old, and potential patients. We like to think of social media as a research tool (like a search engine) that allows patients to get a more genuine look into your practice with reviews and real-life images. Users who connect with your PPC ads are likely to check out your practice on social media to make sure you are a trustworthy option.

At HawkSEM, we offer not only PPC services but also SEO, email marketing, and social media marketing. With consistent messaging and a sturdy foundation, our team of experts are ready to make your full dental marketing campaign hum.
Dentistry PPC Management Pricing
Much like dental costs vary, PPC agency pricing has a tendency to change from provider to provider. However, there are three common pricing structures you might notice along the way:
Flat Fee

A one-time fee each month, not including an initial startup fee. In these models, a larger typically means a slightly larger fee.

Percentage of Ad Spend

A percentage of your monthly ad budget, typically ranging anywhere from 10%-20%.

Performance-Based

A commission-based structure where you only pay for leads. The risk here? A massive influx of low-quality leads means a big payout with no return on investment (ROI).
The Bottom Line
As a dental practice, partnering with the right PPC management agency can help your office bring in new lifelong patients.
As a top 3% of agencies in the country according to Google's Premier Partners network and a Microsoft Advertising Partner, HawkSEM has a 98% retention rate and an average 4.5X ROI for our clients.
You deserve the best. Let's talk.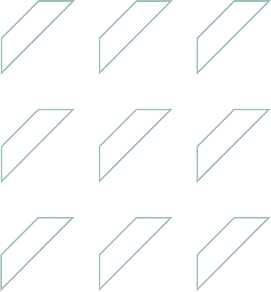 Request a Free Consultation
No BS, just results. Average clients see a
4.5x ROI
Dramatically improve ROI
Outperform the competition
Increase conversion volume
Better track ROI
Reduce cost per acquisition
Improve lead quality